She may be best known for wearing foliage as outerwear and carrying Simon Cowell's suitcases up flights of stairs, but Sinitta proved that she's still a popstar at the heart of it all with an energetic - and, actually, pretty steamy - set at this year's London Pride festival.
Sinitta took to the stage to whizz through her hits including 'So Macho' and… um… well… various others as she entertained the massive crowd that had turned out to celebrate in London's Trafalgar Square.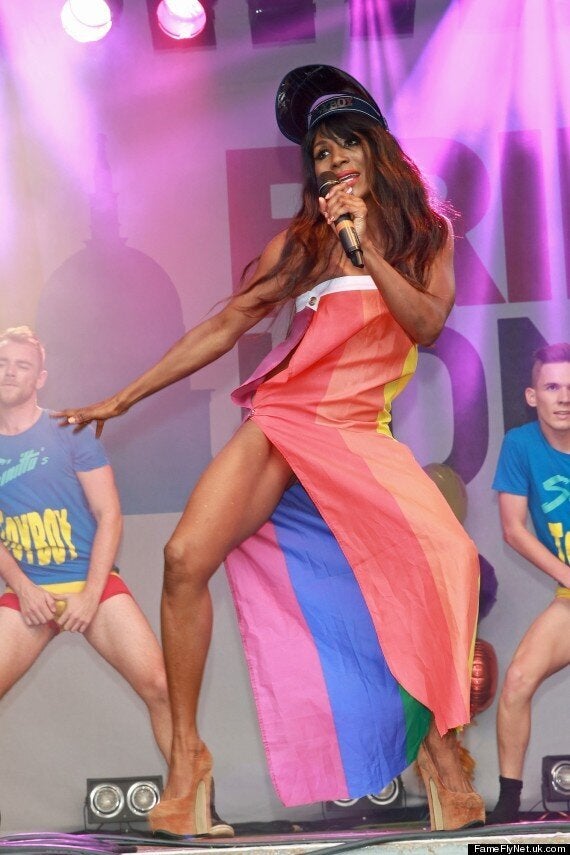 Sinitta took to the stage draped in a rainbow flag
Although she initially showed her support for the largely LGBT crowd by draping herself in a rainbow flag when she arrived on stage, this brief spell of modesty was short-lived as she whipped it off to reveal some pretty skimpy underwear underneath.
And because Sinitta stomping around in her pants wasn't already camp enough, she decided to opt for a bejeweled pair with a cocktail glass emblazoned on them.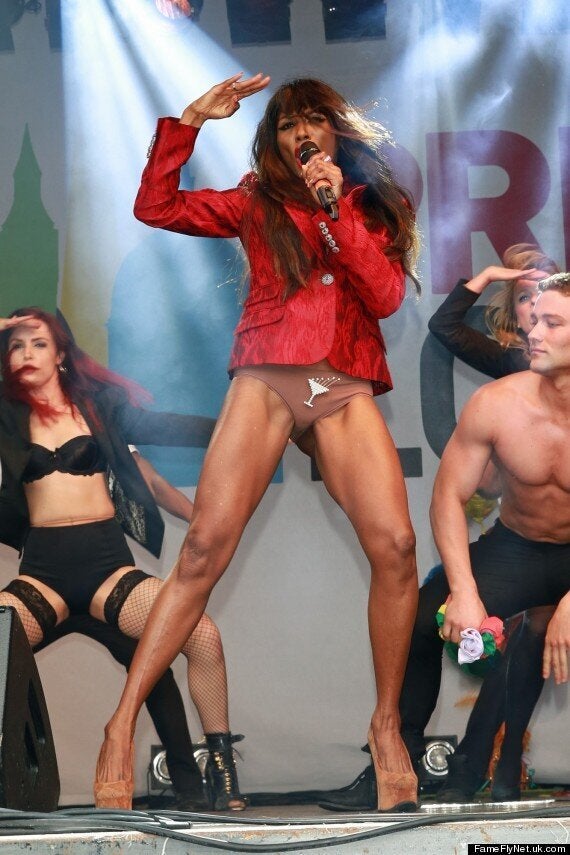 Eventually the singer decided that her red blazer was simply too much, and stripped down to her bra alongside several buff men who we suspect certain members of the crowd may have been more keen to watch than Sinitta.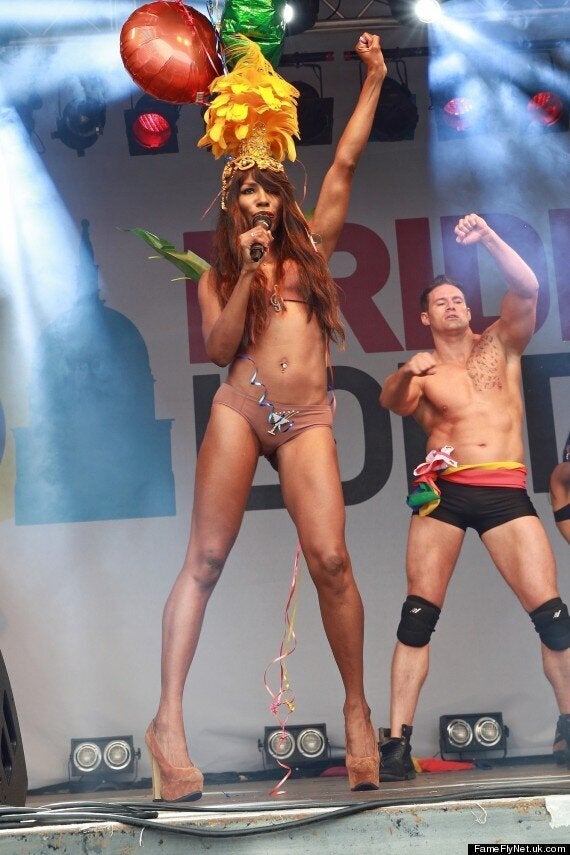 Sinitta performing at London Pride
Later that evening, clearly inspired by a day of gay pride, Sinitta posted an inspiring message of solidarity on her Twitter page, writing: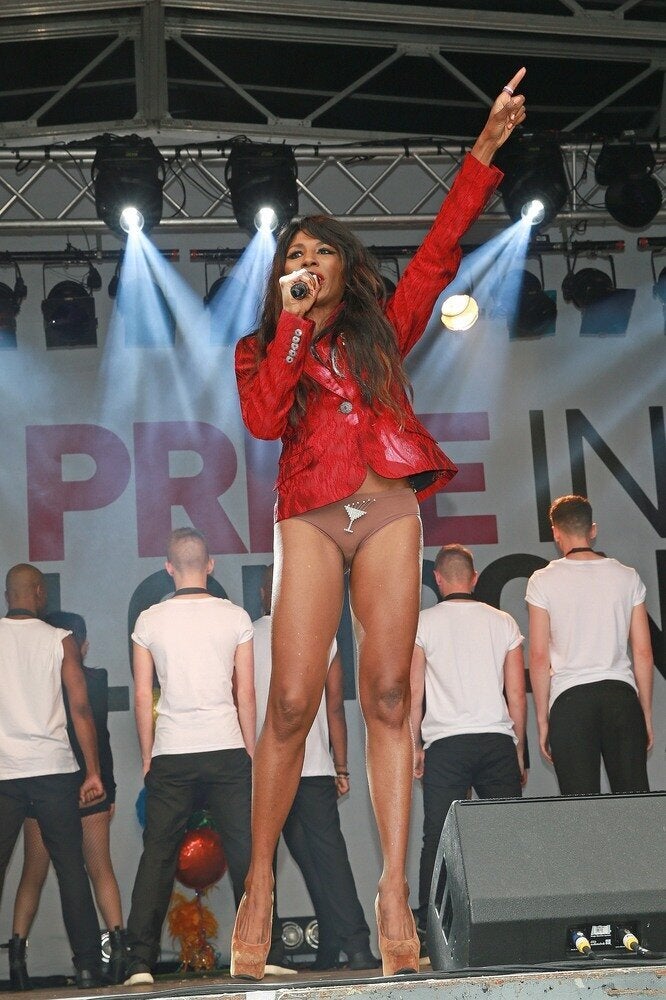 Sinitta At London Pride
href="http://www.facebook.com/HuffPostUKEnt"target="_hplink">LIKE US ON FACEBOOK

| FOLLOW US ON TWITTER
Related