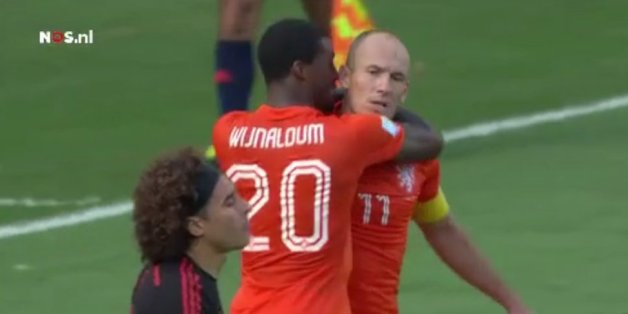 Arjen Robben has dominated the World Cup news agenda so far this week following his admission he dived against Mexico, albeit not when he was brought down to win Holland the decisive stoppage-time penalty.
Several disagree and are adamant he exaggerated what contact the Mexican captain Rafael Marquéz made, however Robben insisted he was tripped.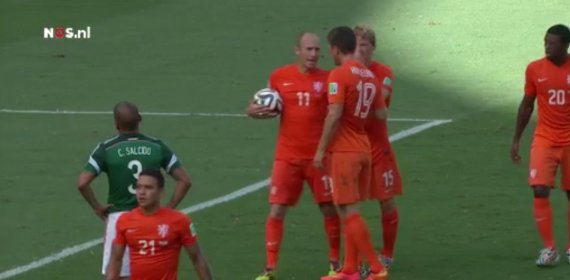 Robben asks Huntelaar if he wants to take the penalty
Now fascinating footage has emerged of the Bayern Munich winger before, during and after Klaas-Jan Huntelaar's match-winning spot-kick.
According to Dutch website NOS, which posted the video, Dirk Kuyt walks over to Robben and says: "You take it, you can be top scorer."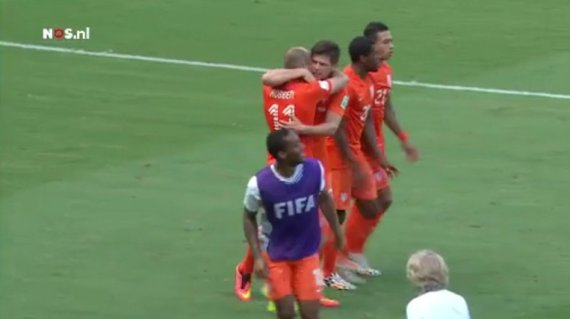 Robben hugs Huntelaar after he sends Holland into the quarter-finals
Robben however, makes a beeline for Huntelaar and asks: "You want it?"
Huntelaar doesn't hesitate and while he is busy preparing to dispatch the penalty off-camera Marquéz makes a "dive" gesture at Robben.
Robben doesn't smile until Huntelaar scores.