Thrill seekers pay attention, a theme park in the USA has built the world's largest water slide and we'll be honest, it looks absolutely terrifying.
The 168-foot high Verrückt is a towering symbol of all that's great about theme parks sending you plummeting down on nothing more than a one-person sled.
Once your brain re-attaches with the rest of your body you're then immediately subjected to a second 50-foot slide as a horrendous cherry on top of what is sure to be an already upsetting cake.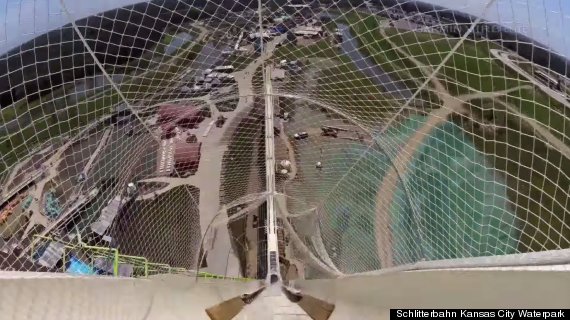 Sadly (luckily) if you want to put yourself through such an ordeal you'll need to head to the Schlitterbahn Kansas City Waterpark which as you may have already worked out, requires going to Kansas.
If on the other hand you're looking for something a little drier then how about Goliath: the world's tallest, steepest and fastest roller coaster in the world.
Found at Six Flags Great America this titan of thrill rides is the fastest wooden roller coaster reaching speeds of 72mph.