Say the name Max Chilton to most people and they will probably look blankly at you. Max who?
For those not accustomed to following Formula 1 closely, Chilton is the third and probably least well known of the three British drivers compared to former world champions, Lewis Hamilton and Jenson Button. And more than likely he's the one at the back of the field. However, there is more to this 23-year-old than meets the eye.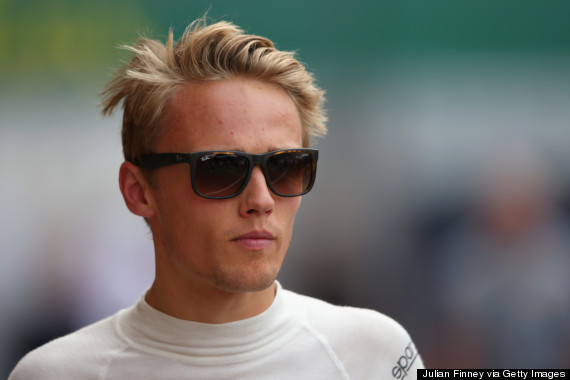 Max Chilton's Marussia team is making progress up the F1 field
Now in his second year at Marussia, one of the teams who make up the numbers on the F1 grid (think Caterham and Sauber), Chilton has made an impressive start to his F1 career. Indeed, until this year's Canadian Grand Prix, he had finished all of the 25 GPs he'd contested. Nineteen of those were in his first year and he is the only F1 driver to have finished every race in his rookie season.
For all that, the man from Reigate is still relatively unknown at home but he hopes that can change at the British Grand Prix this weekend as Marussia continue to make improvements to their Ferrari-powered MR03 and knock on the door of the midfield pack. And Silverstone is as good a place as any to make progress, a circuit described by Chilton as "awesome".
"I love the circuit. Silverstone is old school, although it has been renovated quite a lot," said Chilton.
"But you still have some really cool corners - Maggotts, Becketts are awesome. You'd never get bored of going through there flat in an F1 car.
"It's just an awesome home race, and not one of those where there are few spectators. It's one of the most watched of the year... and it's a really good buzz.
"I'd like to think it will be a good one for us."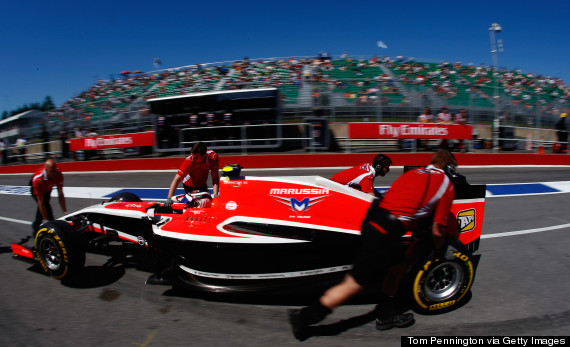 Chilton's record run of F1 finishes came to an end at this year's Canadian GP
Chilton has finished 13th on two occasions, and also 14th this year, a reasonable return from the eight races to date.
Whilst there is unlikely to be 'Max-mania' at Silverstone, Chilton at least feels he is now making his mark on the sport and becoming more recognised.
"My profile is something that's improved since I've been in F1," added Chilton.
SEE ALSO:

Button Not Hopeful For First Podium In Home GP

What Time Is The British Grand Prix On? Your Guide To Silverstone
"Being on the parade laps I've seen the occasional Chilton flag, so that's gone up a bit more, which is nice.
"Definitely more people are aware. The longer you are in something the more they pick up on a name. It has built as you would expect."
"Hopefully the Brits will be behind me this year."
With mixed conditions expected at Silverstone again this weekend, that may yet play into Chilton's hands when it comes to a positive result.
Chilton said: "Results are determined by the attrition in a race. If there is no attrition we'll be happy with 17th, 18th.
"If there is high attrition, it rains, people have split strategies then you don't know.
"Qualifying is our usual target because it's one where we can plan, so if we can get into Q2 (the middle session of qualifying) then that would be awesome."