There's a new face on Ramsay Street, and it's one that might look vaguely familiar.
Because the new resident is Paige Novak, and she's played by Olympia Valance, younger sister of 'Neighbours' alumna Holly Valance, now happily ensconced in London with property developer husband Nick Candy.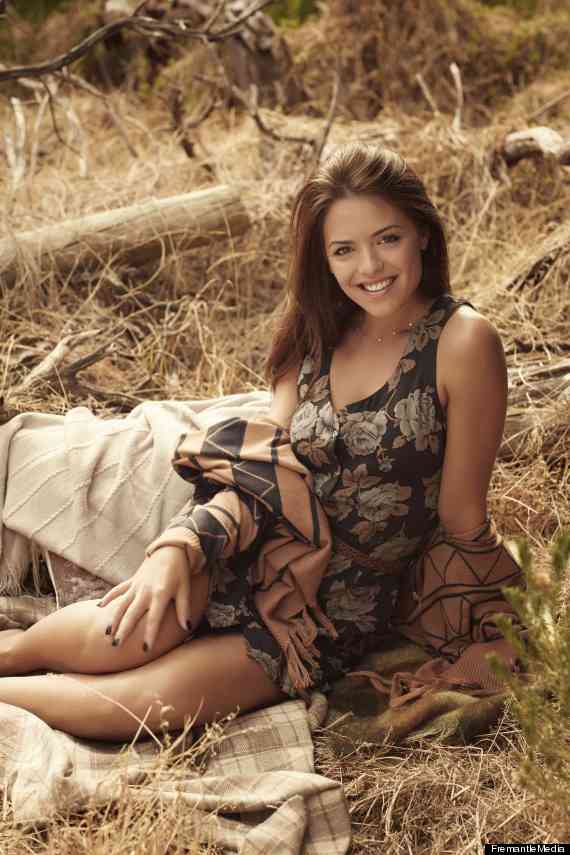 Olympia Valance plays Paige Novak in 'Neighbours'
So it's been left to Olympia to pick up the baton on the production set in Melbourne, something she's delighted about, from the sounds of things...
What advice have you received from your sister Holly about working on the show?
Holly was incredibly supportive during the audition process which was quite long. I had four call backs and to be honest, I had just about given up on the role. Holly kept encouraging me to face the next round with a positive attitude, go in and do my best. She was great.
What can you tell us about the history of Paige Novak?
Viewers will soon discover she is the long lost daughter of Brad Willis and Lauren Turner.
When Paige finds out they are looking for her, she's curious to find out about her biological parents. However, she knows there is an element of risk – what happens if they don't like her? So, to protect herself emotionally, she hides her identity and then creates this web of lies. Some people buy her stories, but there are others who are suspicious so there is definitely an element of mystery about her.
What are your first memories of 'Neighbours', and who were your favourite characters growing up?
I watched a lot of 'Neighbours' when Holly was on the show in the early 2000s, so the Scully family was always a favourite and ironically. I'm now working with Steph Scully's (Carla Bonner) real-life son Harley. It really is a small soap world.
How's your life changed since you got the role?
Well, it has become very busy and I'm absolutely loving it. Neighbours films at a really fast pace so my time management skills have definitely improved.
Neighbours continues on Channel 5. Watch some of 'Neighbours' most memorable moments below...
LIKE US ON FACEBOOK | FOLLOW US ON TWITTER