If you spot a familiar little terracotta plasticine figure this week, you're forgiven for thinking you must be hallucinating your way back into the late 1970s and primetime children's TV.
It is festival season, after all, but I promise you haven't had too much of the silly soup. There's a far more simple explanation to be had... Morph has returned.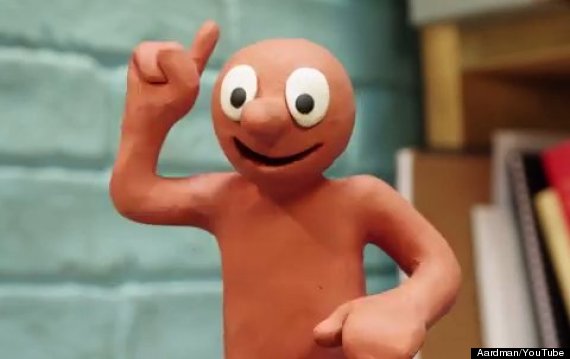 Morph - back, and as bolshy as ever
Yes, after nearly 20 years spent hibernating in his pencil case, the scene-stealing extra from 'Take Hart' - all 162g and 14 cm of him - is making a return to showbusiness, courtesy of his original co-creator Peter Lord, and his Aardman Animations company (the force behind Oscar-winning 'Wallace and Gromit' and 'Creature Comforts').
All the things you didn't know about Morph below...
Due to public demand - and a successful Kickstarter campaign to the tune of £110,000 - Morph will be appearing in 15 brand new episodes, to be broadcast initially on YouTube from this Friday.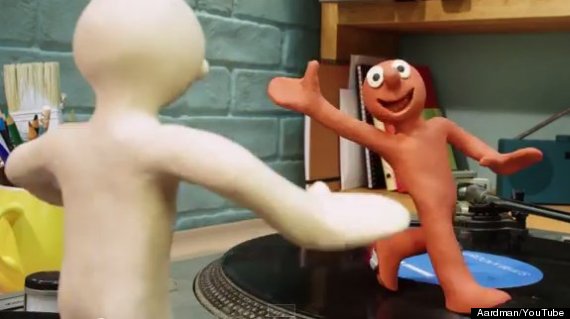 Morph has returned, along with old competitive partner in crime, Chas
And yes, his partner in crime Chas has also made the leap, in episodes that took five months to make, using the same animation techniques that we first saw all those years ago.
MORE: 30 Great Things About Growing Up In 1970s Britain
Peter Lord tells Metro.co.uk of his theory about Morph's enduring appeal...
"It is partly that he's a very simple design and nicely-proportioned. He's bright! He moves brightly and he talks brightly. And I think that kicks out of the screen at you.
"I think the scale is quite important too. I always think that part of his appeal is to position him next to something very recognisable. It might be a mug or a paintbrush, to constantly remind you, yes, he is really that size. That appeals to kids, but adults like him too.
"So maybe adults haven't lost that delightful idea of something small, benign, good-natured and independent living secretly in our world. It's very attractive."
The first of the new Morph episodes will be broadcast on Friday 4 July at 5.15pm at YouTube.com/MorphOfficial
LIKE US ON FACEBOOK | FOLLOW US ON TWITTER