What do you think today's under-graduates really get up to?
All will be revealed in Channel 4's new show, 'The Secret Life Of Students', following a bunch of young Freshers as they leave home, venture out into the unknown, learn how to cook, clean, cultivate new friendships and, above all, charge their phones.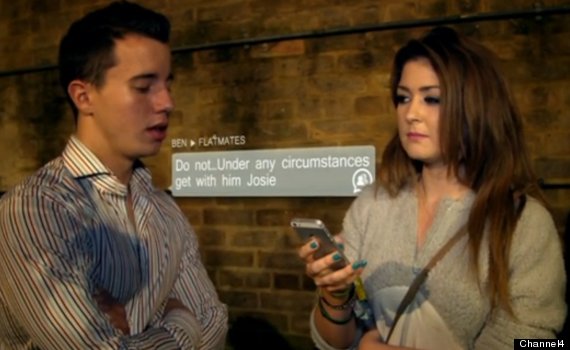 Because student life has changed radically from what you might remember. Smartphones, social networks and microblogging have revolutionised the fresher experience, supercharging the daily drama, goings on and heartbreak of undergraduate life.
Watch our special preview clips above and below...
'The Secret Life of Students' has loaned phones to 12 willing volunteers for the duration of filming, so that these students can contribute some of their own material to the series, covering every moment of drama - drunken misadventures, relationship meltdowns, failed exams - in a fitting analogue for just how integral to student life has become that little device at the end the arm.
'The Secret Life Of Students' begins on Thursday 3 July at 10pm on Channel 4.
Here are 15 things that overwhelm international students when they start at a British University...
LIKE US ON FACEBOOK | FOLLOW US ON TWITTER