Mel B made quite the entrance at the Edinburgh 'X Factor' auditions, wearing an eye-catching outfit that reminded us of one of Cheryl Cole's most memorable outfits.
The former Spice Girl posed for photographers wearing a bright yellow top, while matching her vibrant pink trousers to her lipstick.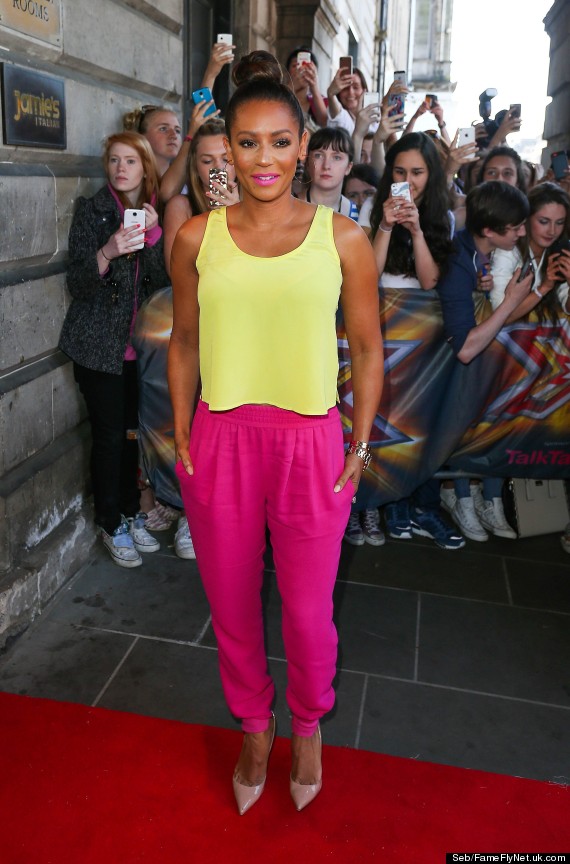 There's no missing Mel B in that attire, is there?
However, while we love that Mel has made a bold fashion choice, and managed to resist wearing leopard print - we can't help but notice that her outfit bears a striking resemblance to a certain… *thinks of polite way of saying 'visually-assaulting'*... memorable ensemble worn by Cheryl.
Cheryl got everyone talking when she arrived at the 'X Factor USA' auditions wearing velvet, purple trousers - which you needed sunglasses to look directly at - and an orange top, while also rocking one of the biggest bouffant hairstyles we've ever seen… and was sacked days later.
We're not saying the trousers were to blame, but…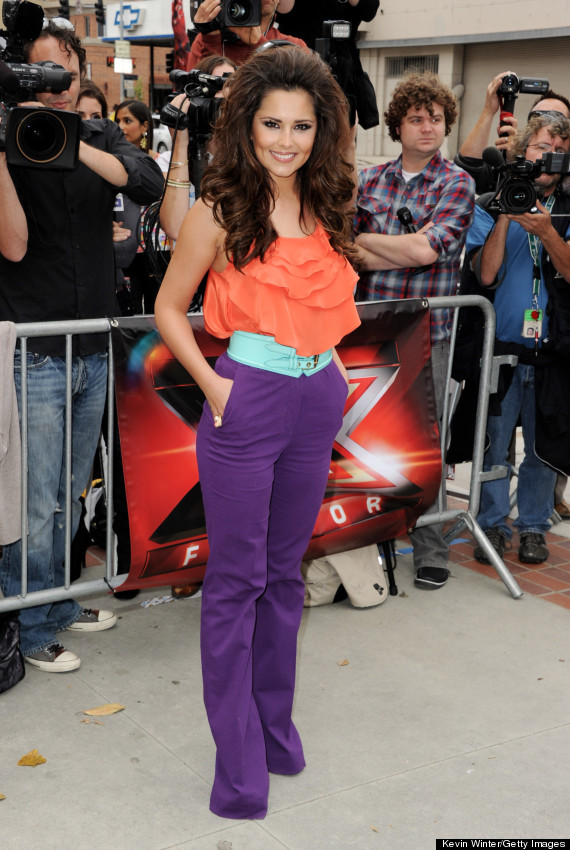 Oh, Cheryl
While Mel might not have learned a lesson from Cheryl about the importance of subtlety, the Geordie judge seemed keen not to repeat her own fashion faux pas, opting for a more understated look and wearing all white.
The 'Crazy Stupid Love' singer looked positively radiant in a white top, white high heels and white... leggings. Leggings? Really, Cheryl? Leggings??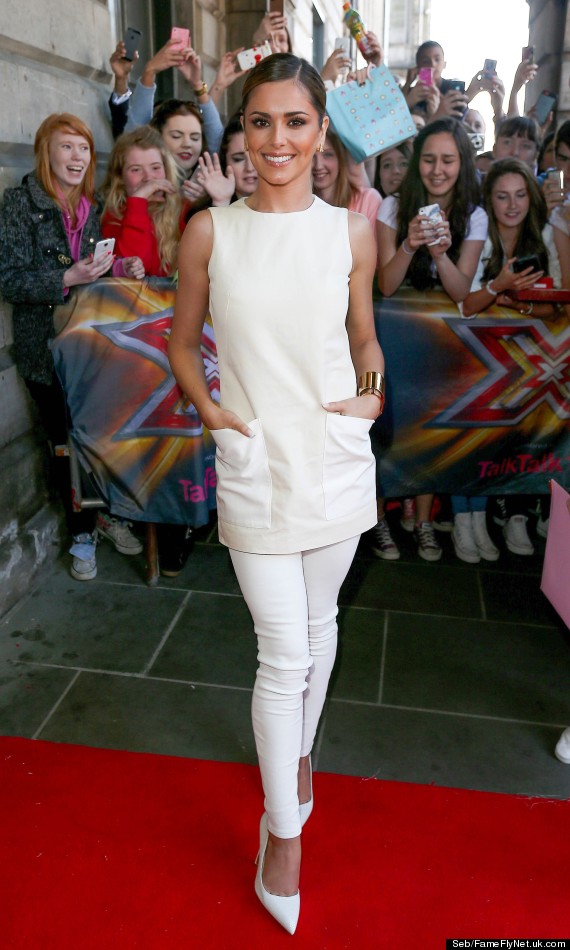 Cheryl Cole is literally wearing white leggings in this photo, everyone
We're assuming her mantra for the day is: "Don't. Spill. Anything."
Meanwhile, it sounds like Mel and Cheryl are getting on far better than expected. much to the chagrin of Louis Walsh, who Chezza apparently still has a few issues with.
href="http://www.facebook.com/HuffPostUKEnt"target="_hplink">LIKE US ON FACEBOOK

| FOLLOW US ON TWITTER