'Big Brother' viewers who thought they'd seen sparks flying between Danielle McMahon and Winston Showan during Wednesday night's show can think again, as Winston has told the Catholic glamour model that he's not interested in a relationship with her.
During a game of truth or dare, Danielle confessed that she'd had a steamy dream about one of the boys, before eventually revealing Winston was the man in question.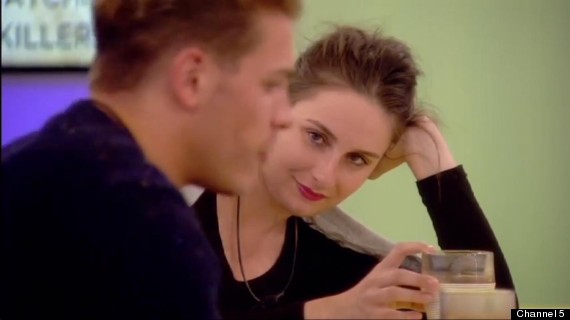 Danielle McMahon tries to flirt with Winston
Winston then admitted that he'd like to take Danielle on a date, to which she replied: "I don't think you've ever dated anyone like me. I don't do stuff. But I think you're a nice boy and I want to get to know you."
However - possibly remembering that Tamara Stewart-Wood, the housemate he snogged days before her eviction two weeks ago, was watching at home - he furiously back-pedalled a day later, telling Danielle that they're "just mates".
Ouch.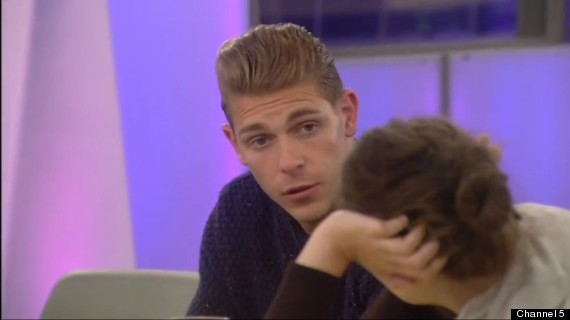 Winston Showan
In a toe-curlingly awkward conversation, Danielle suggested that the rest of the housemates have been reading into her and Winston's closeness a little too much, and she doesn't seem too happy when he agrees.
He tells her: "Yeah, we're just mates getting to know each other."
As if this exchange wasn't already awkward enough, Danielle then went on to start quizzing him about his relationship with Tamara, asking if he missed her and if she was "his type", before lamenting: "I'm the total opposite to her, really".
So. Awkward.
Winston is one of five housemates who could be evicted on Friday, though Ash Harrison is the favourite to leave the house.
href="http://www.facebook.com/HuffPostUKEnt"target="_hplink">LIKE US ON FACEBOOK

| FOLLOW US ON TWITTER