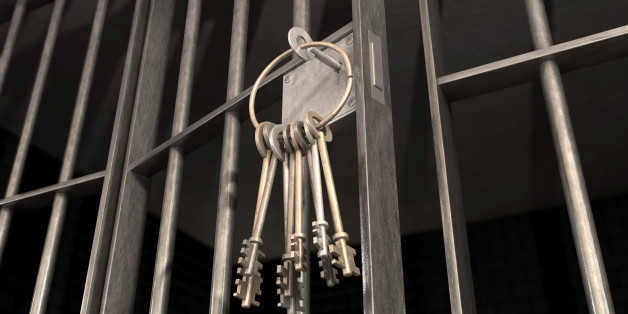 allanswart via Getty Images
Your dream job is staring you in the face, but there's one problem; you didn't graduate with a 2:1/volunteer with impoverished children/show team skills by building a mud hut in Ghana/get a B in Maths at GCSE.
But how would they know? Who will ever ask for your GCSE certificate, or ring up the travelling organisation you claim to have done good deeds with. And even if they did find out, would it matter? Would they care?
Well, turns out they would. So much so that the little white lie you thought you'd slip in could land you in jail... for TEN YEARS! Gulp.
Fraud prevention officers have sent new guides to every university in the country warning students they could land themselves with a prison sentence if they embellish their CVs.
Even fabricating extra-curricular activities can be classed as fraud by false representation. And if you aren't jailed, it can still affect your chances of getting a job; cases referred to CIFAS, the fraud prevention service, stay on file for six years.
In the leaflet, titled "Don't Finish Your Career Before It Starts", students are told: "Your dream job asks for a 2:1, but you've got a 2:2 – so you just make a little change on your CV. You're worried you don't have enough work experience – so you pretend your summer of trekking through Nepal was actually spent working at a local solicitor's firm.
"After all, no one really checks, right? It's just a little white lie, right? Wrong. It's fraud."
One former student was jailed for 12 weeks after lying about his qualifications when applying for a job as a teacher, while another was jailed for six months for lying about her A-levels and making up references.
So that hut-building in Africa? Best leave it out..