France and Germany's World Cup quarter-final has, predictably, been dominated by one of the tournament's most infamous events that occurred during the sides' semi-final meeting 32 years ago.
Michel Platini had spotted French substitute Patrick Battiston's run and clipped a long ball over the top which lured West German goalkeeper Harald Schumacher from his goal and, seconds after Battiston connected with the ball, the Köln keeper collided into him.
Battiston was unconscious, lost two teeth, had three cracked ribs, received oxygen on the pitch and later slipped into a coma. Astonishingly, the Dutch referee Charles Corver did not even award France a foul and West Germany won the first of their four triumphant World Cup penalty shootouts following a 3-3 draw.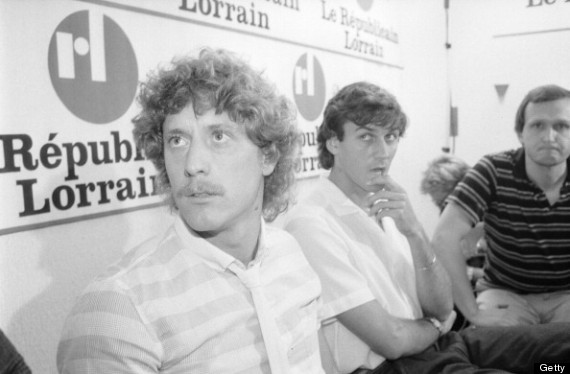 Arguably just as shocking as Schumacher's challenge was his remorseless reaction. He actually looked bored as France players implored medics to attend to the stricken Battiston and when he was told the Frenchman had lost some teeth after the game, Schumacher replied: "If that's all that's wrong with him, I'll pay him the crowns."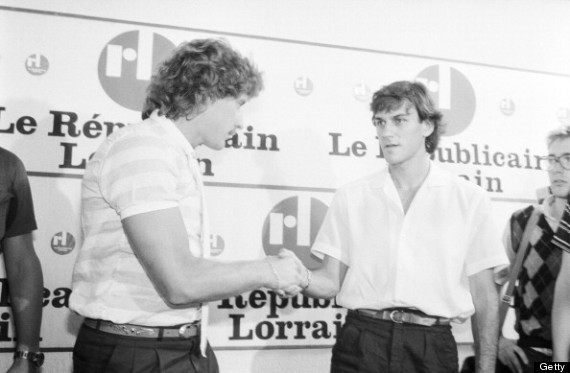 The incident was dubbed "The Tragedy of Seville". One French newspaper poll asked its readers who was the least popular man in France and Schumacher beat Adolf Hitler into second.
Just nine days after the incident, Schumacher and Battiston appeared side-by-side and the perpetrator apologised at a Paris press conference. Further pictures emerged of Battiston having his teeth checked by a dental surgeon, with his wife Anne lovingly stood by his side.