The Huffington Post UK are proud to be the media partners of this year's Wilderness Festival, where headliners include the legendary Burt Bacharach, much-loved British band Metronomy and chart-smashing newcomers London Grammar.
The festival also offers a unique gastronomic experience, featuring banquets with top notch chefs including Simon Rogan, Angela Hartnett (who not only holds Michelin stars but also an MBE for her services to the industry) and Russell Norman of Polpo fame.
To get you in the mood for the tasty treats on offer, here are some recipes from the chefs who'll be at the festival:
Scallops, Tomato and Chorizo from 'Morito' by Sam and Sam Clark (Ebury Press, £26)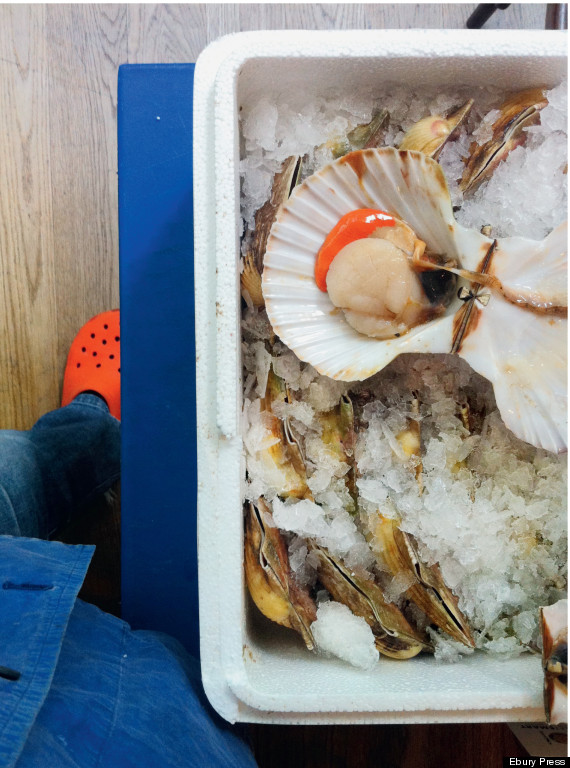 Serves 4
31⁄2 tablespoons extra virgin olive oil
1 tablespoon Forum Cabernet Sauvignon vinegar (page 280), or a good-quality aged red wine vinegar with a pinch of sugar.
150g cooking chorizo (page 281), diced small
6 medium scallops, cut in half horizontally
12-15 cherry tomatoes, quartered
1⁄2 small red onion, finely chopped
1 tablespoon finely shredded flat-leaf parsley
First make the dressing. Whisk 21⁄2 tablespoons of the olive oil with the vinegar and some salt and pepper. Check the seasoning and set aside.
Heat a wide frying pan over a high heat, add the remaining tablespoon of olive oil and, when hot, add the chorizo. Cook until crisp, then transfer to a bowl with a slotted spoon and keep warm.
With the pan still over a high heat, quickly season the scallops with salt and pepper and sear briefly on both sides until golden. Transfer to a bowl and mix in the tomatoes, onion, chorizo and dressing.
Sprinkle over the parsley and serve immediately.
Roasted hake with chorizo mash, clams and cider sauce from Salt Yard by Ben Tish
This is our version of the classic Basque dish-hake with clams and parsley. We have added a creamy mash flecked with roasted chorizo but the other elements are the same.
We use a very dry Asturian cider for the sauce and a good home made fish stock but you can but decent shop bought The hake could be replaced with any firm fleshed white fish such as cod or whiting but do try and source the hake for authenticity!
Serves 4 as a tapa
2X 100g hake fillets with skin in tact
100g fresh parloude clams, washed in running cold water
200ml quality dry cider
300ml Quality bought or home made fish stock
1 shallot, peeled and diced
20g chopped flat parsley
200g desiree potatoes, peeled, cut into even pieces and placed in a pan of cold water
20g unsalted butter
20ml double cream
2 sausages of cooking chorizo, peeled and cut into dice
Olive oil for cooking
Sea salt and black pepper
Arbequina olive oil (optional)
Place the potatoes on a high heat. Bring to the boil and then simmer until tender.
Drain well and then pass through a sieve or vegetable mill.
Stir in the cream and 10g butter and season well. Reserve and keep warm.
In a sauté pan cook through the chorizo until it releases its own oil. Add this to the mash and incorporate well. Reserve.
In a saucepan sweat off the shallots in olive oil and add the cider.
Reduce down to a vapour and then add the fish stock.
Reduce the stock down by half and then add the washed clams simmer for a few minutes until the clams have opened and the sauce has begun to thicken.
Add the chopped parsley and the other 10g of butter and stir in well. Reserve and keep warm.
Heat a non-stick pan over a high heat and add a lug of olive oil.
Season the hake fillets and then place, skin side down in the pan.
Cook on the skin side for 3 minutes and then turn over and cook for a further 3 minutes or until the fish is nicely browned and cooked through.
Transfer the fish to two serving plates and divide out the chorizo mash followed by the clams and the cider sauce reduction.
Serve with a drizzle of Arbequina olive oil.
St. John's Eccles Cakes From St John Smithfield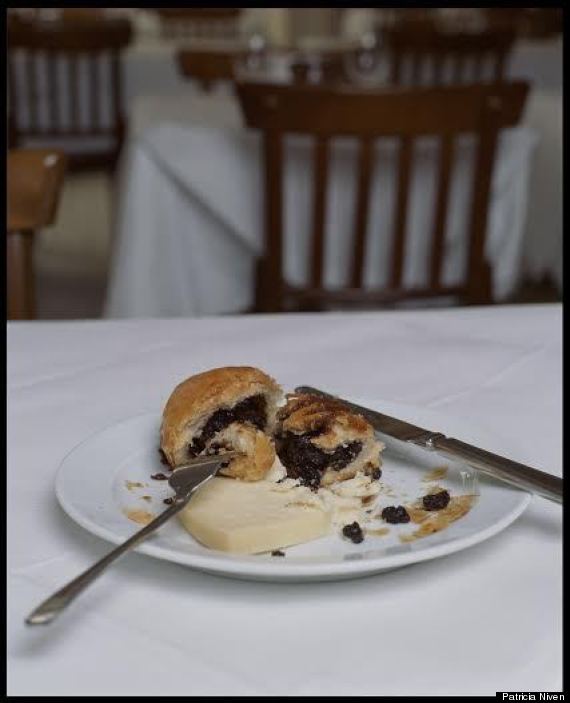 Makes 12
50g unsalted butter
110g dark brown sugar
220g currants
1 tsp ground nutmeg
Puff pastry
3 egg whits, beaten with a fork
a shallow bowl of caster sugar
To make the filling:
Melt the butter and sugar together, then add them to the dry ingredients, mix well, and then leave to cool before using.
Roll the puff pastry out to 8 mm thick and cut circles approximately 9cm in diameter.
Onto these, spoon a blob of your filling mixture in the centre of the circle, and pull up the sides of the pastry to cover the filling. Seal it with your fingers, then turn it over and slash the top.
Paint the top with the egg white, then dip it into the sugar.
The eccles cakes are now ready to bake for 15 to 20 minutes in a hot to medium oven - keep an eye on them so they don't burn.
Cakes can be eaten hot or cold.
The Huffington Post UK are proud media partners of Wilderness festival. Check back here for more exclusive blogs, competitions and stories soon. For tickets to the event click here: www.wildernessfestival.com
See the highlights from last year below...