Jenson Button was thrilled after an "emotional" qualifying display that put him third on the grid for his home grand prix and revelling in the support of the crowd in his first appearance at Silverstone since his father died.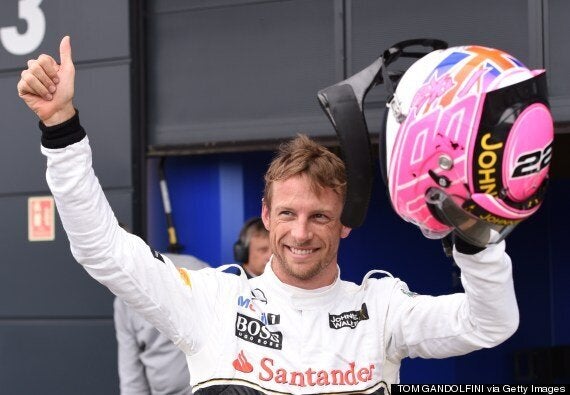 Jenson Button is hopeful for Sunday's race but only if the weather remains mixed
His performance was also a riposte to McLaren boss Ron Dennis, who had recently told the 2009 world champion he should "try harder" after a mediocre start to the Formula 1 season.
Asked how happy he was with his performance, Button replied: "Like you cannot believe.
"I know it is only a third in qualifying but for us at the moment, and for the last 18 months, this is.. well, we had no chance of etting this result. Yeah, it is nice in front of the home crowd to qualify well. All through qualifying the pace was there, not compared to the Mercedes, but with everyone else the pace was there."
"When I did my lap in Q1 on the option tyre in the dry, I was about two seconds quicker and it was disallowed because I made a mistake in the final corner and I thought I was going to be out so to come through and then take third in Q3 is a good result for the day and I was really happy to do it."
Having never finished on the podium in the British GP, the result puts Button in a good position for Sunday's race but he knows it will be difficult.
Story continues after slideshow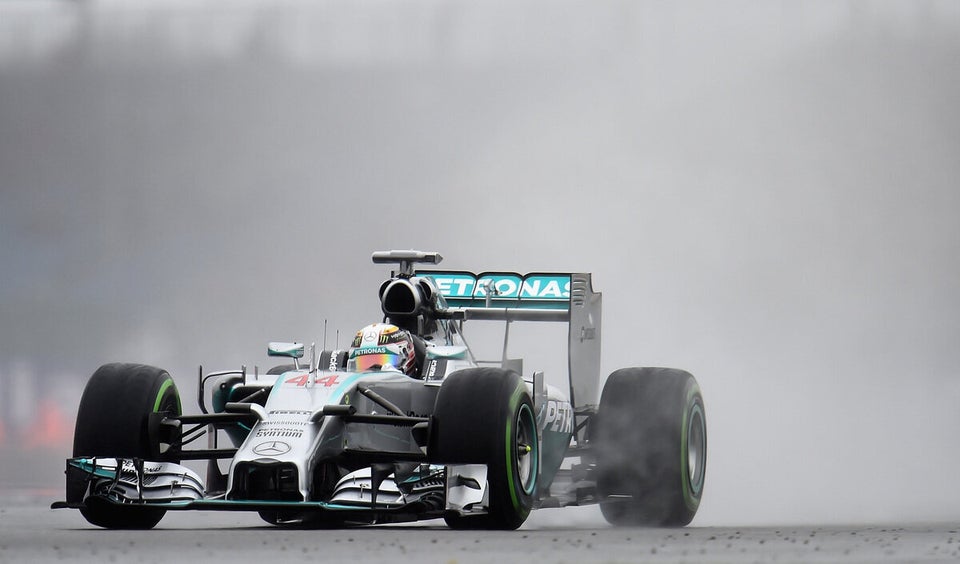 British Grand Prix 2014
"I've made the race easier than previously thought but still we have to be realistic. I want to be upbeat, I want to be positive about fighting for a podium. It's like today that's obviously a possibility with mixed conditions. As long as we make the right calls and the right strategy it's possible but in a dry race it's going to be very, very tricky.
"But we will give 100 per cent and get the maximum out of what we have and hopefully have a great result in front of the British fans."
With no contract confirmed for next year, Button may have made Dennis sit up and take notice but he played down the impact his performance might have with his boss.
"One result doesn't mean anything," he said.
"We have obviously talked since and I think there is mutual respect there [with Dennis] but we all want things to improve quicker than what they are, we have a really good working relationship and hopefully that continues into the future."
Button is wearing a pink helmet to commemorate his father, John, who passed away in January, and many fans have also taken up the pink theme to raise money for charity. He was pleased to have secured a great result on what is a poignant event for him.
"It was obviously quite an emotional slowing down lap," the 34-year-old said.
"When you do a lap that you are happy with it in front of your home crowd - I know the old boy would have been happy and saying 'go on my son'.
"I have had so much support from the crowd, it has been overwhelming. There are a lot of guys wearing pink out there in respect to the old boy and we had a good day today and he is definitely smiling down."