Patrick Trueman is left in shock in next week's 'EastEnders' when he discovers the shocking truth about where Ian Beale was the night Lucy Beale was murdered.
Viewers have known for a while that Ian paid to spend the night with Rainie, Tanya Branning's troubled sister, and now, news of his dalliances has reached Albert Square.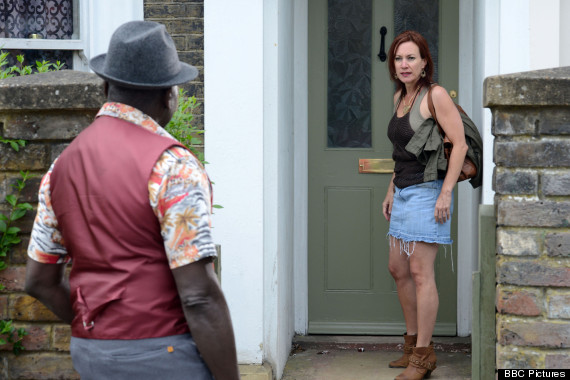 Rainie arrives in Walford
Rainie has been attempting to blackmail Ian into paying her to keep schtum and when he fails to cough up the cash, she makes her way to Walford to demand more cash.
Once there, she bumps into Patrick and spills the beans on Ian's infidelity - leaving the former B&B owner in total shock.
Patrick rushes to find Ian and confront him - but will he tell all to Ian's fiancée Denise?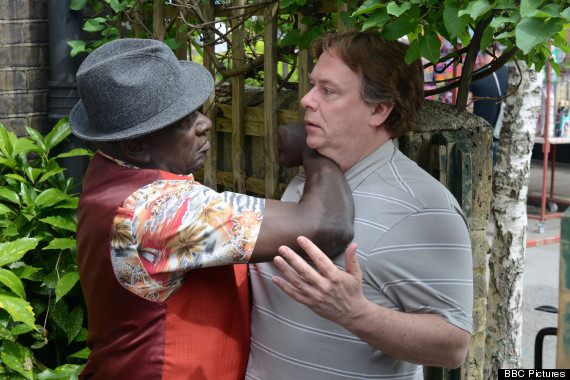 Patrick confronts Ian
Ian's whereabouts on the night of his daughter's death were a mystery for months and he even persuaded his other daughter Cindy to lie to the police, so he didn't have to reveal where he really was.
Mick Carter will also be involved as the storyline develops in the next week, when Ian confides in the pub landlord and asks for a huge favour.
Watch 'EastEnders' on Friday 18 July to see the events unfold.
LIKE US ON FACEBOOK | FOLLOW US ON TWITTER