There are several ways to express anger at a red card: a grimace, a stunned look, a hissy fit, the list goes on. Rarely, though, do you see a man running away, yelling angrily, and on the verge of tears.
That is how Alhaji Kamara greeted his second yellow card. The Norrkoping striker ran off the pitch maniacally, screaming after the kicking, during his side's Allsvenskan match against Orebro.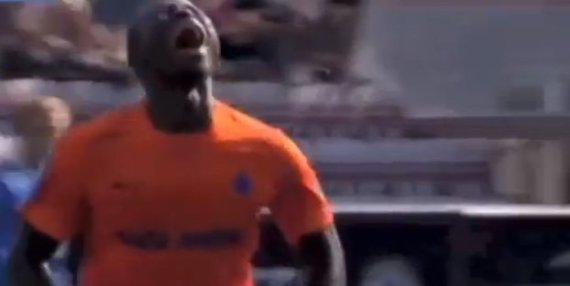 The horror, the horror...
We suspect the dressing room might have resembled a Keith Moon suite after Kamara left it.