E4's new show 'The 100' premiered on Monday night, and so far the programme has received mixed reviews from critics and TV fans on Twitter.
The sci-fi series is set in a Dystopian future, years after a nuclear war has destroyed human civilisation.
Everybody who survived the disaster is living on a space station, however, a lack of supplies causes leaders to decide that 100 young offenders should be dropped back onto earth.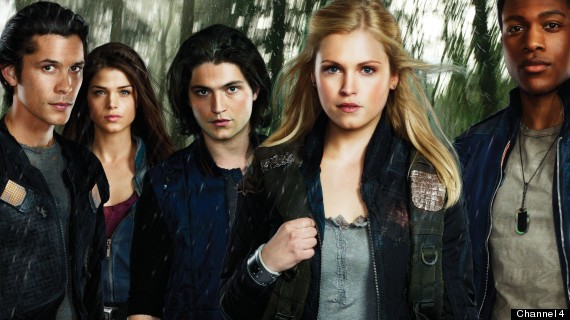 The 100
The US-made drama stars former 'Neighbours' actress Eliza Taylor, while 'Hollyoaks' hunk Ricky Whittle also has a recurring role.
When it was first screened in the US, Vulture's reviewer enjoyed the show, writing, "The 100 is better than it has to be, a little more exciting and surprising and intense", and a number of UK viewers posting their thoughts on Twitter shared this sentiment…
Watching this new series on e4, the 100, so good

— Adam Billington (@adam_billington) July 8, 2014
The 100 was amazing last can't wait for the next episode next week!! :) x

— Samantha Kate (@SamanthaKate122) July 8, 2014
However, not everyone was as impressed. In a mixed review, The Independent's TV critic writes: "The blend of young-adult drama and science fiction didn't always work - it was a bit like a futuristic version of Sun, Sex and Suspicious Parents."
The Western Gazette were less than complimentary too, writing: "It's US sci fi for those with the attention span of a gnat with so much packed into an opening episode it's difficult to entirely wrap your brain around exactly what occurred."
Did you watch 'The 100'? Let us know your thoughts below...
LIKE US ON FACEBOOK | FOLLOW US ON TWITTER