While all eyes are on the teams as they square up in the World Cup 2014 semi-finals there is another, slightly less visible clash going on - the battle of the brands.
With only the semi-finals and the final to go, Nike claim they are taking the leading spot in the tournament so far.
They have two teams in the penultimate round - Brazil...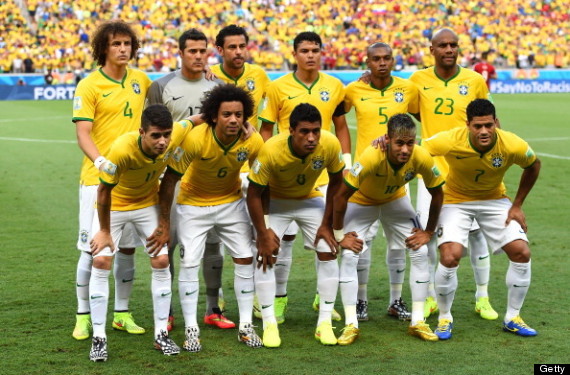 ... and the Netherlands.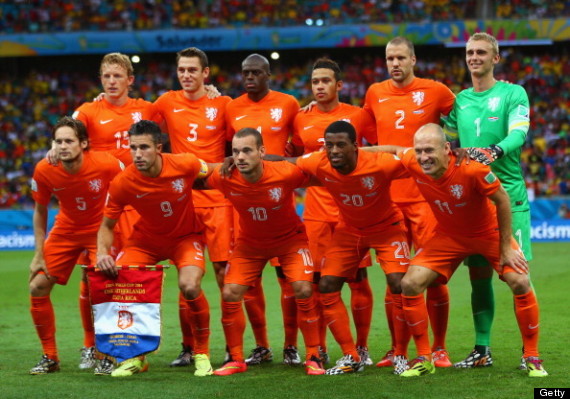 BUT!!! So do adidas.
Germany....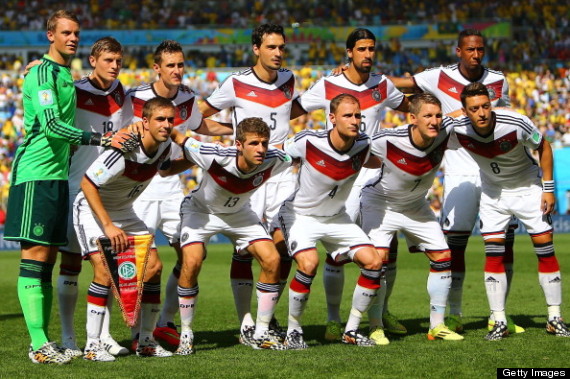 ... and Argentina.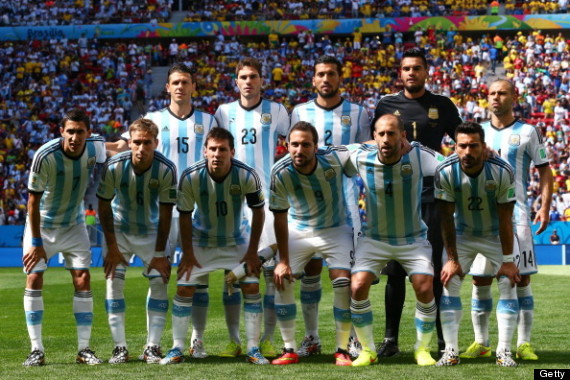 Where Nike pull ahead is in possession and goals.
Based on minutes played in pitch, Nike have had a 52% share of the pitch against adidas' 38%.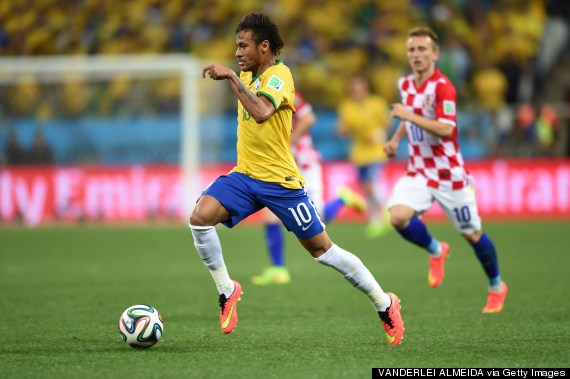 And the all important goals - because that's what count.
Nike-clad players have scored 72 goals (45%) while adidas lag slightly behind on 68 (43%).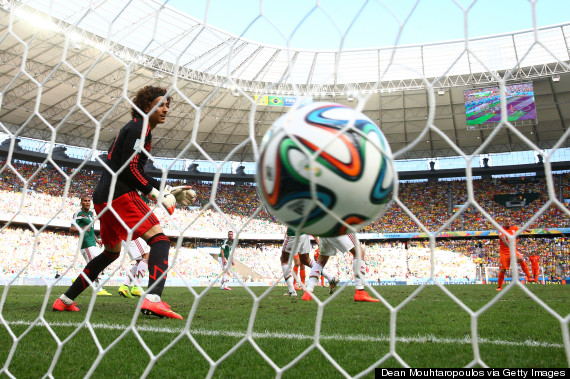 All the other brands combined have a piddly 14 (9%) between them while no one wants to own up to the 5 (3%) own goals. But there's still time. If Brazil and Argentina are knocked out in the semis then adidas will be free to charge ahead - or vice-versa...