The 'Big Brother' housemates have turned on Marlon Wallen, after he saved himself from this week's eviction, spending all of their shopping budget in the process.
Marlon was one of five housemates potentially facing the public vote this week - alongside Ashleigh, Chris, Christopher and Jale - but angered his housemates when he made the decision to take himself out of the running, after being given the opportunity to by Big Brother.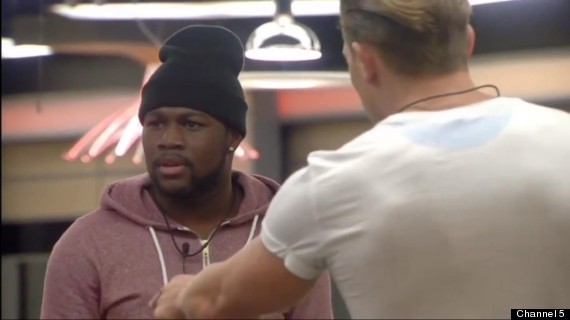 'Big Brother' housemate Marlon Wallen
For this week's shopping task, the housemates must keep a battery "charged" over the course of the week, with various temptations being offered by Big Brother "draining" its power if the housemates accept them.
In scenes that will air in Wednesday night's highlights show, the five potential evictees were called into the task room and told that if they pushed a buzzer in front of them they'd become immune from the eviction.
While initially Christopher urged Ashleigh to push the button, claiming she was most at risk, the group ultimately decided that they would all face their fate without hitting the button and draining the remains of the "battery" - though Marlon clearly had other ideas and hit his button, much to the chagrin of his fellow housemates, who berated him for his decision.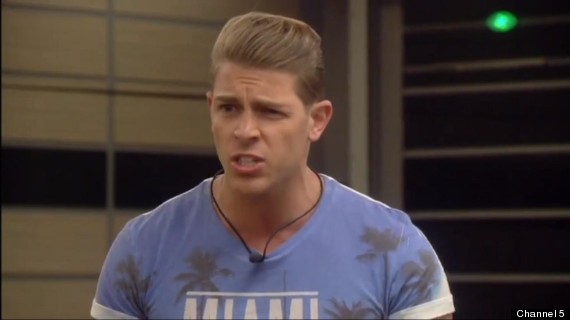 Winston rages at his friend
In fact, Marlon's usually calm pal Winston Showan seemed the most irritated by his decision, angrily telling him he had "f***ed [everyone] over", adding: "I'd rather you faced eviction like a man, in front of four other people. You've actually completely changed how I think of you. Thanks for the rations, mate."
SEE ALSO:
Now just four housemates - Ashleigh, Chris, Christopher and Jale - face eviction this week, with one of them leaving during Friday's live show.
Tune in on Wednesday, 9 July at 10pm on Channel 5 to find out how the rest of the house react to Marlon's decision.
Here's what some 'BB' housemates from past years have gone on to achieve...
LIKE US ON FACEBOOK | FOLLOW US ON TWITTER