'Episodes' third series comes to an end tonight on BBC2, but the good news is that, although Sean and Bev (Stephen Mangan and Tamsin Greig) seem determined to head back to London and leave their Hollywood scriptwriting duties behind, the story is left wide and truly open, and Series 4 has already been commissioned, so it doesn't look they'll be walking those rainy pavements any time soon.
On the eve of this series, Matt LeBlanc promised HuffPostUK that his character, 'Matt LeBlanc', would be going through the mill once again, and so it has proved. We've seen on-screen MLB variously fired, hired, dumped, and the most ignominious thing of all... forced to read for a part. The horror!
"Matt's having a hard time," agrees… Matt. "His show Pops is failing, his affair's been discovered, he's in trouble with the police. It would be fair to say his comeback hasn't gone as well as planned.
He smiles. "My personal life going better than that of the alter ego, fortunately."
Poor Matt LeBlanc. Wherever he goes, whatever he does, even winning a Golden Globe for his scene-stealing role in 'Episodes', the one question people want to ask… is there going to be a 'Friends' reunion?
All credit to him, then, for giving me an incredibly gracious, considered, in-depth answer, revealing him to be far more reflective than his beloved character, Joey.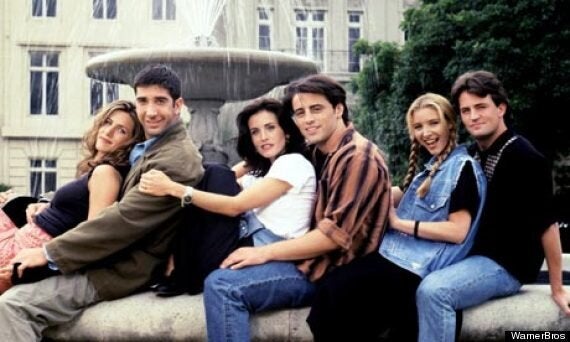 Matt LeBlanc along with Jennifer Aniston, David Schwimmer, Courtenay Cox, Lisa Kudrow and Matthew Perry - "I know that all six of us feel the same way" says Matt LeBlanc
"My opinion is that the book is always better than the movie," he starts.
"'Friends' was covering that specific period of time in people's lives, when you've just left college, and your friends are your family. Later on, you don't lean on your friends as much as you used to, so it really is about a finite period of time.
He continues, "Plus, knowing what I know about the lay of the land, the business people don't want to do anything to hurt the franchise." (Sure enough, 'Friends' continues to be broadcast on TV loop all over the world, and the spectre of 'Sex and the City 2' floats above us as he says this.)
And there's more. "Friends was multi-camera," he muses. "It had a live audience, it was a different genre to those shows that get made into movies. Nobody wants to wreck the memory. And I know that all six characters…" he shrugs… "we all feel exactly the same."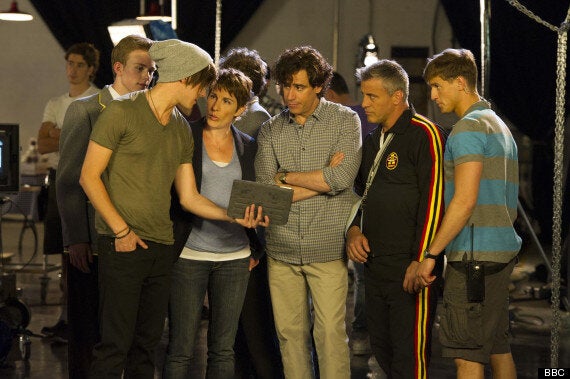 Matt LeBlanc stars as Matt LeBlanc in 'Episodes' with Tamsin Greig and Stephen Mangan
Of course, the kind of success enjoyed by Matt LeBlanc and his fellow Friends is of the one-in-a-lifetime variety that is impossible to match, so how do you follow?
"On the one hand, it's more difficult because I don't have the excuse of needing the money. People can say, 'Why did you do that when you didn't need to?' and sure, I've made some bad choices.
"But there's no pressure, and that's glorious. It's like a hobby, and now I get to choose."
'Episodes' Series 3 concludes on BBC2 tonight at 9pm. The series is available on BBCiPlayer.
Episodes Series 3 Pictures: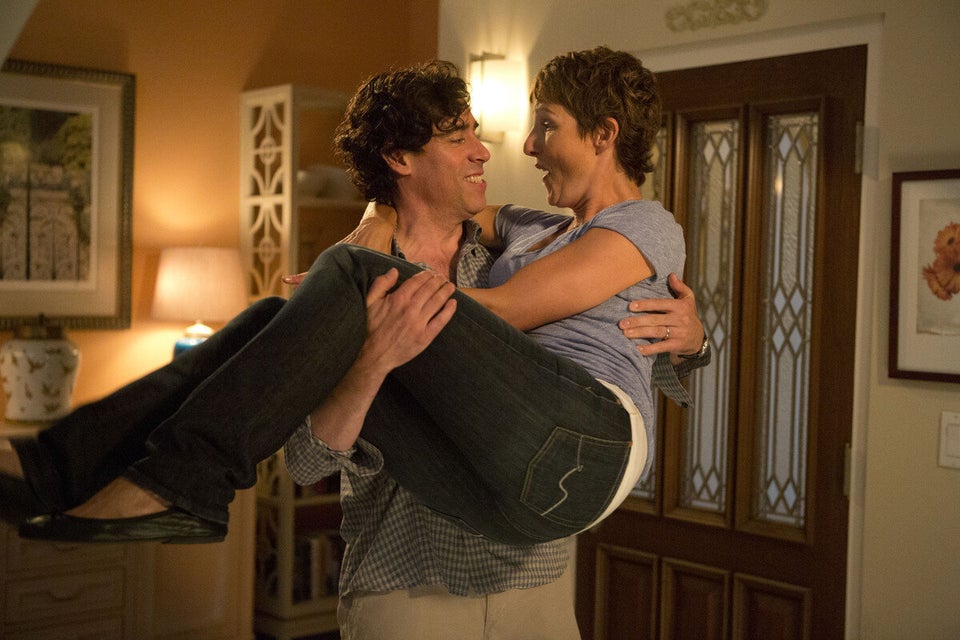 Episodes Series 3