Garth Brooks will appear in front of an Irish Government Committee following the decision to cancel five of his concerts, which were due to take place in Dublin's Croke Park later this month.
Just last week, Dublin City Council gave permission for three of the shows to take place, however the singer wasn't happy with this decision, and stated that he would be playing "all or none" of the shows.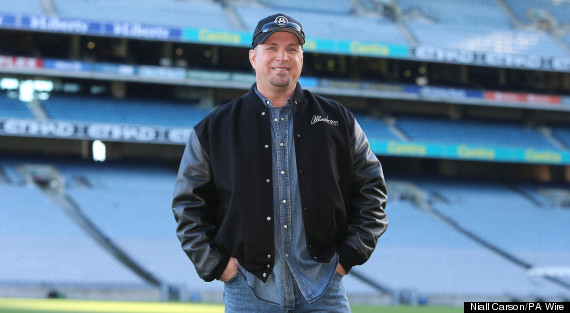 Garth Brooks
Now, Aiken Promotions have announced that after "exhausting all avenues", the decision has been made to cancel all five concerts and the Irish government have announced an investigation into the events leading to the cancellations.
Croke Park is in a residential area of Dublin and it is thought that a number of residents signed a petition objecting to the concerts.
However, there was another twist in the tale on Wednesday, when police confirmed to the BBC that they were investigating " a small number of alleged forged signatures in relation to objections to upcoming concerts at Croke Park".
Over 400,000 tickets to the gigs have already been sold and Ticketmaster have informed customers that refunds will be issued during the next fortnight.
The Chief Executive of Dublin's Chamber of Commerce has estimated that the city's businesses will lose £39.7million in revenue following the cancellations, according to the BBC.
The concerts were supposed to be Garth's big comeback and he specifically chose Ireland rather than his native US after declaring it his favourite place to perform.
LIKE US ON FACEBOOK | FOLLOW US ON TWITTER