'Big Brother' housemates Kimberly and Steven had a rude interruption in the bedroom during Wednesday's highlights show, when Helen Wood listened in to their steamy antics.
The couple caused a stir earlier this week when they were seen apparently engaging in a sex act while the rest of the house was sleeping, which culminated in Steven muttering the chilling words that will haunt us until the end of our days: "Open it."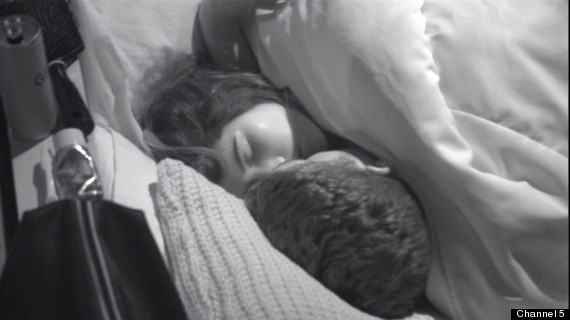 Steven and Kimberly get close
It seems that two nights later, the loved-up pair were ready for round two as they got cosy under the covers in the 'BB' bedroom - but this time their raunchy display didn't manage to slip under the radar, with both Helen and Ash listening in as the pair shared a passionate snog.
Clearly hoping to shed a bit more light on the situation, the loud-mouthed hairdresser was then seen trying to stifle her laughs as she crawled along the bedroom floor to listen more closely to Steven and Kimberly.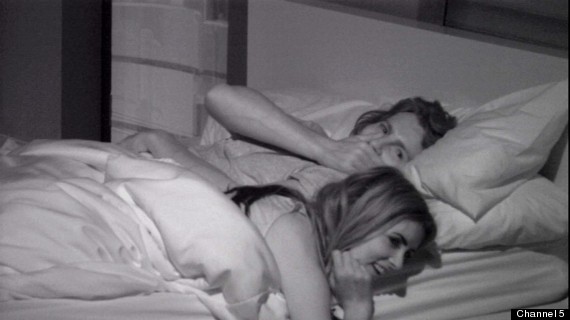 Ash and Helen are shocked when they discover what's going on
Unfortunately, before she had the chance to work out exactly what was going on she banged her head on the bed - clearly alerting the couple she was lurking at the bottom of the bed and grinding their racy shenanigans to a halt.
Next time, Helen, save yourself a potential head injury and just chuck a bucket of cold water over them.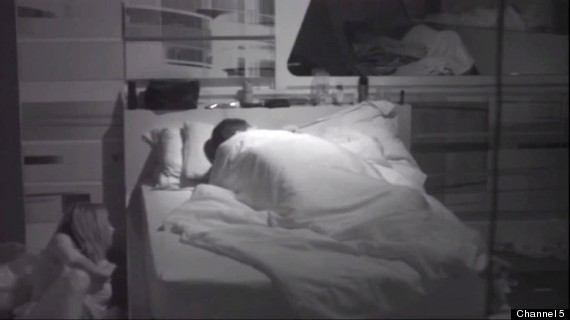 Helen on the floor next to Steven and Kimberly's bed
Earlier this week, Steven took a big step in his relationship with Kimberly and told the law student and Playboy model that he was "falling in love" with her, despite being warned by his mum earlier that day that she should be more wary about her because of the nature of her relationship with her ex-boyfriend.
LIKE US ON FACEBOOK | FOLLOW US ON TWITTER