A company in Japan has revealed the first designs for a ultra-luxury Cruise Train which will include private suites as well as a candlelit dining area.
Designed by Ferrari designer Ken Okuyama and built by JR East the Cruise Train will cost around $50m and will take just 34 passengers per journey.
With two massive glass observation decks the trains are not unlike those seen in 'The Hunger Games' and have been designed as the absolute height of rail-based luxury.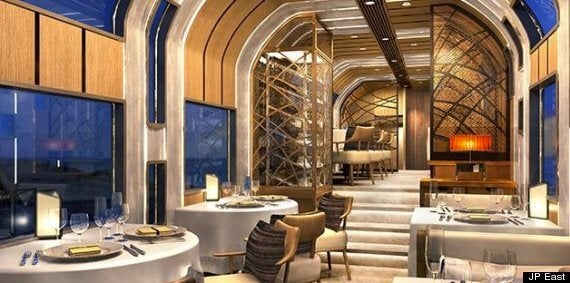 Despite carrying only 34 passengers the train will be 10 cars long with much of it taken up by large double-decker living spaces including full size living rooms and bedrooms.
Able to run on both electric and non-electric rails the train company hasn't yet chosen a route or indeed a price but what we do know is that a privileged few will be able to get a exclusive view of Japan from 2017 onwards.