Santi Cazorla, Mikel Arteta and Mathieu Flamini attended Arsenal's kit launch at Puma's flagship store on Carnaby Street on Thursday night.
On the same evening the club confirmed the £30 million signing of Alexis Sánchez, the players and assembled fans were overwhelmingly positive ahead of the new season.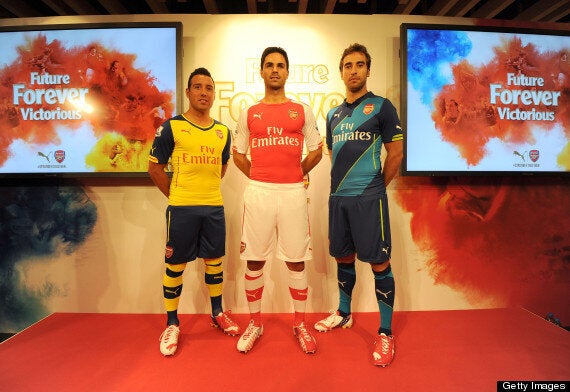 We sat down with Flamini for his thoughts on Sánchez, the new season, living in London again and more.
Huff Post: Are you excited about the arrival of Alexis Sánchez, and possibly Mathieu Debuchy, and how do you feel the dynamic of the team will change with these new signings?
Mathieu Flamini: "We are very excited, Sanchez is a very good player so having him on the team is a big plus for us and once again it proves that Arsenal has very high ambitions."
HP: You promised not to cut off your shirt sleeves… are you going to keep to that promise?
MF: "I will, I will! If it's the tradition I will respect it. Hopefully we'll play the whole season with short sleeves!"
HP: How was your break? Are you ready for pre-season, and how can you improve?
MF: "Obviously it was really good having holidays, And it was nice to go back, like when you go back to school, so it's always nice to go back to your teammates and the training ground. But it's not only pleasure because the first few weeks of training are quite hard and intense but after it gets better obviously."
HP: What are your main struggles as a footballer and playing for Arsenal?
MF: "I'm not going to complain. The hardest part part of playing football is the precision because, when you have such long break, you have to go back and you work hard physically it's not easy but after a few weeks it goes back to normal."
HP: Can Arsenal win the league next season?
MF: "Yes, we have big ambitions. We just brought big players like Alexis Sánchez so it proves we are on a mission, and obviously when you play for such a big club you want to win every single trophy and I promise you we will work hard to win titles.
"How do we improve? Last season, we had a few injuries, which doesn't help. Maybe staying more focused, we had a few games and lost them in the first ten minutes so it could be a lack of experience. Maybe we need to have bit more maturity and more understanding in these big games but that's something we are working on.
"It's important to learn from bad results. I would say it was maybe again a lack of experience, a lack of maturity sometimes when we play away and we're always on the offensive and create more than the opponents. Sometime it's maybe a mistake, we could be more patient with our attack."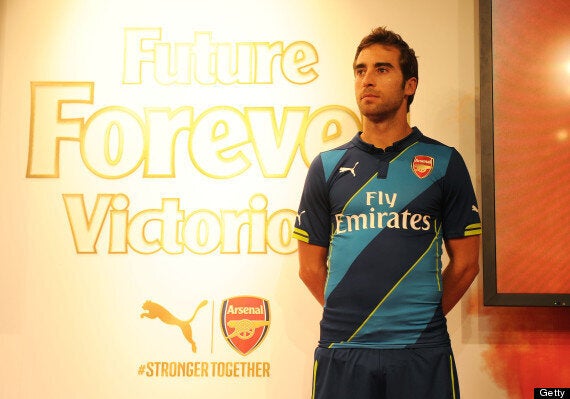 Flamini returned to Arsenal for a second spell at the club last year
HP: What do you like to do in your spare time?
MF: "I like painting contemporary art, A friend of a friend introduced me into it, I have a pretty normal life and like going to the cinema, meeting friends."
HP: Have you sold any of your artwork yet?
MF:: "No no no, I've been too busy to do any painting since I came back to London."
HP: How do you find Arsène Wenger as a manager and working for him?
MF:: "People call him the professor! Someone who is very clever and clinical. He's a visionary."
HP: And who have you been impressed by at the World Cup and who do you want to win the final?
MF: "It's been a very interesting World Cup because we have seen a lot of surprises, like Spain, who didn't qualify or the big teams like Italy or even England. So that was a big surprise and regarding the final I will definitely support Germany as there are three of my team mates playing.'"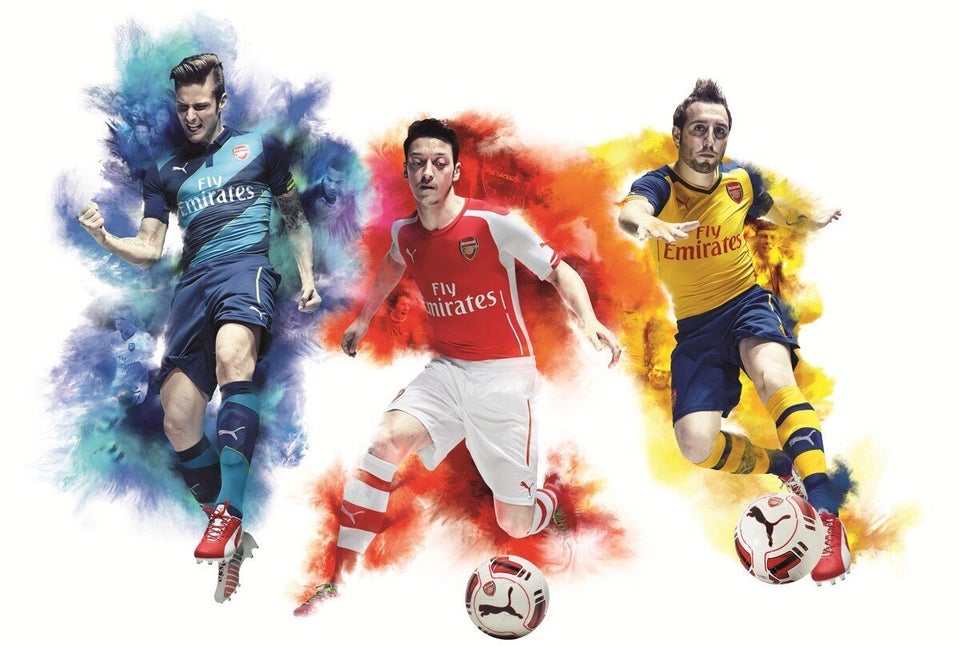 Arsenal Puma Kit 2014