Although Sergio Romero stopped Vlaar's penalty, placed to the goalkeeper's left, the ball looped in the air and spun back towards goal.
The pace suggests the ball would have crawled over the white line but it seems as though the depression stopped it.
Romero was wildly celebrating his save at the time, and the Brazilian broadcasters, whose coverage has drawn plenty of criticism this World Cup, didn't notice where the ball was going.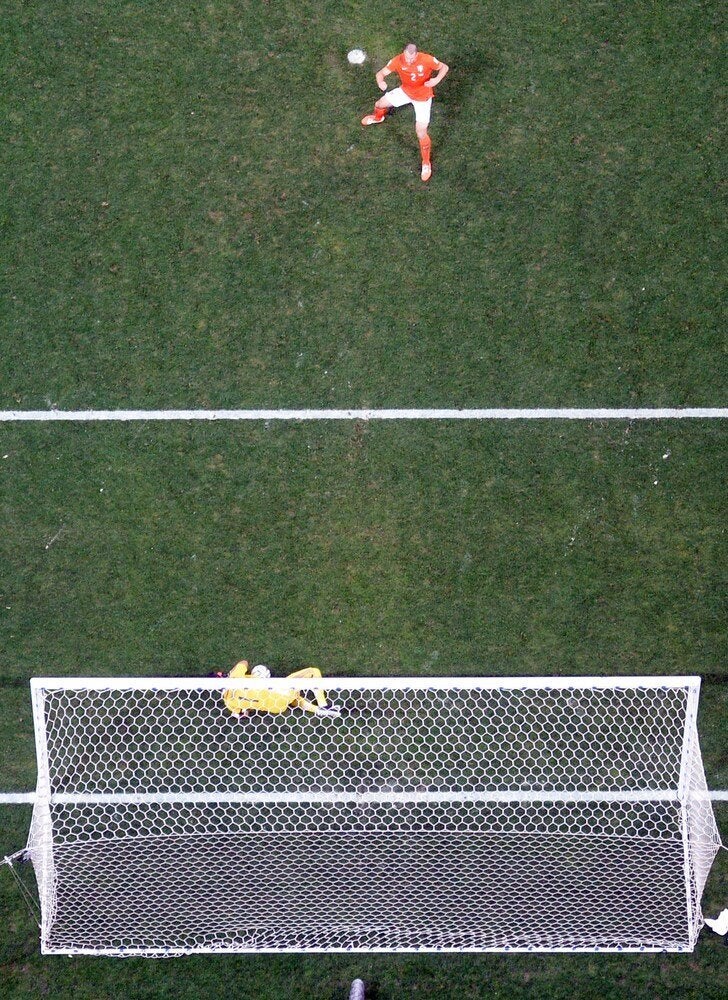 Ron Vlaar penalty