The Grapefruit Technique.
A fruit assisted blow job technique from someone with an arsenal of methods some of which can induce heart attacks in men.
Or so says advocate and YouTube sexpert Denise Walker aka 'Auntie Angel'.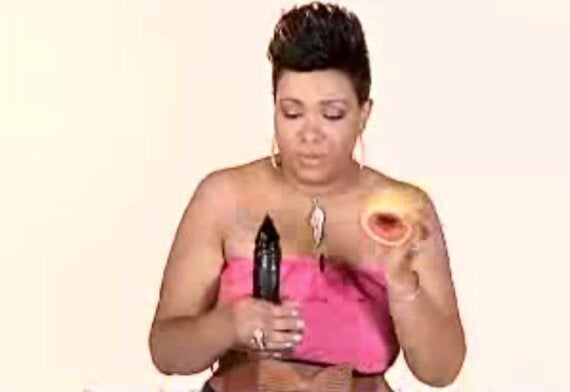 Normally Angel reserves such techniques for her classes but she's kindly unleashed this one onto a largely unsuspecting internet.
She said: "I believe every man should get grape-fruited.
"When you grapefruit your man it's gonna feel like you're giving him head and fucking him at the same time."
Sounds lovely. The sound of her demonstrating it however, is slightly more terrifying.
And if that's not scary enough, Angel also has a rather more dangerous method.
She said: "I also have a technique called the Death Technique. And, to be honest, I have had women who have given their men my blow jobs and the men have passed away."
Related