BlackBerry might not exist by 2015. That's if 24/7 Wall Street is to be believed.
The online news site posts an annual list of companies that they think won't exist in 12 months' time, and this year's is extremely telling of the changing environment we find ourselves in. In the piece McIntyre explains some of his reasoning for the demise of everyone's favourite physical keyboard smartphone.
"BlackBerry is about to run out of its nine lives. As recently as 2008, BlackBerry, then operating as Research In Motion, had 19.5% of the global smartphone market. However, following Apple's introduction of the iPhone in 2007 and Google's release of the Android mobile operating system in 2008, that figure fell to less than 1% by late 2013."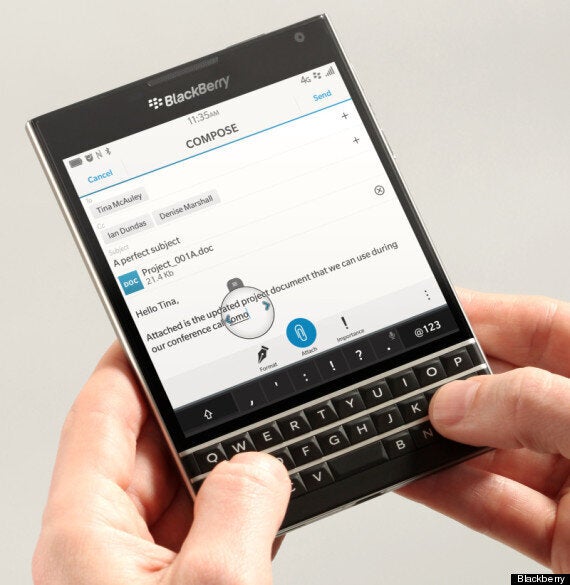 Naturally McIntyre has a retort for such a claim saying,
"The company has positioned its QNX platform as the most secure operating system for mobile communication, and it is now a leading OS in the auto and health care industries. While these are attractive businesses for potential buyers, they are inadequate on their own to make the company viable."
Ultimately though it's revenue which McIntyre cites as being the cause of death for the once great smartphone company.
With revenue dropping from over $3bn to less than a billion in just a year it seems that even if BlackBerry can turn its fortunes around it may be too little too late to save them.
Zynga: Suffering from a poor harvest
One of the other companies with McIntyre shoots down is Zynga, the relatively small company which created Farmville and off the back of that became one of the largest games companies in the world.
So large in fact that the company's CEO Don Mattrick was recently announced the 6th highest paid CEO in the world, beating the CEO of Walt Disney and even the CEO of Exxon.
Don't let this deceive you though, everything isn't as rosy as it seems on the farm. Zynga, in an effort to repeat its success with Farmville, has been mass buying social games.
Whilst it seemed to make sense at the time they're completely expendable products, reliant entirely on the fickle public to bring in the revenue.
McIntyre explains saying:
"New rivals like King Digital, maker of popular mobile game Candy Crush, continue to crowd the market. Similarly, traditional game companies like Electronic Arts have also begun to migrate their titles to mobile devices, challenging the social gaming company's position."
If that wasn't bad enough Zynga has seen its stock drop a massive 45 per cent since March. If that's not the sign of bad weather then we don't know what is.