Cara Delevingne has posted a topless snap on Instagram to protest against their terms and conditions as part of the 'Free The Nipple' campaign.
The model shared a photo to point out that while the app forbids photos of female breasts when the nipple is showing, topless men are allowed to feature.
The racy protest photo came just days before the news that Cara is apparently under fire from her agency for having a few too many tatts.
Over the weekend, Cara shared a snap of a new white ink tattoo which reads 'Breathe Deep', which apparently angered her agency.
However Cara reportedly wasn't having any of it and hit back at her bosses.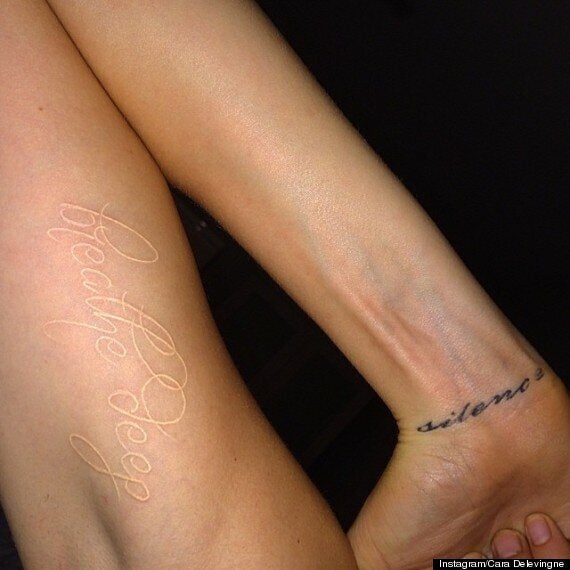 The model's latest tattoo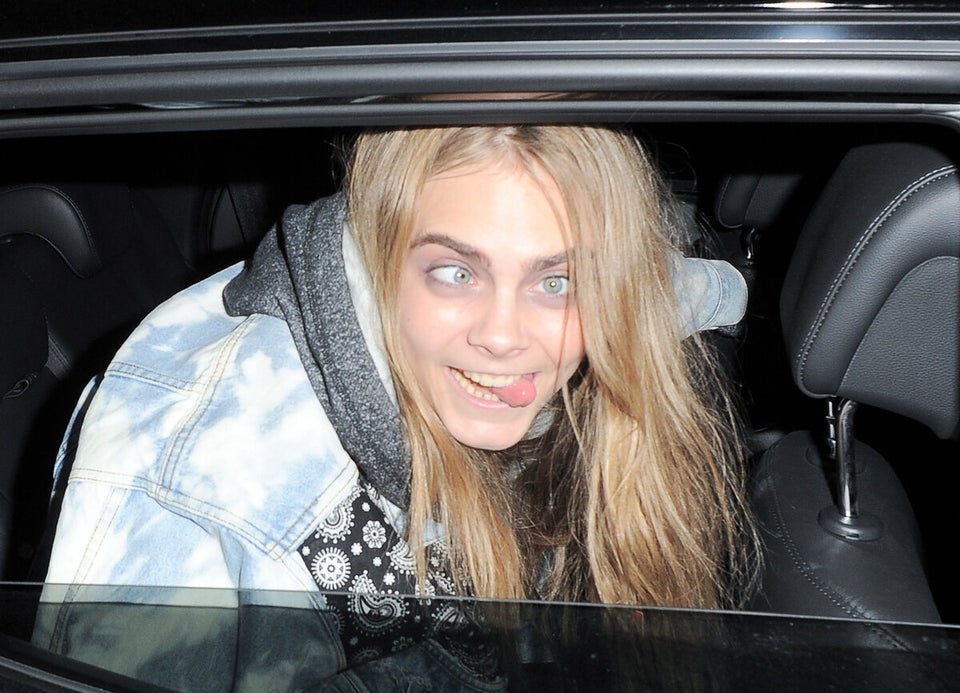 The Many Faces Of Cara Delevingne