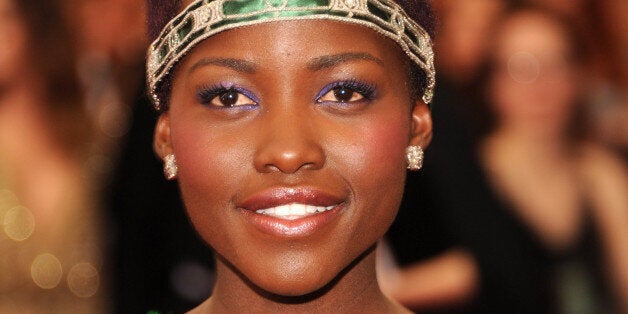 Lupita Nyong'o is fast becoming the world's sweetheart. Not only have we fallen for her incredible style (see her best outfits below), but we're suckers for her good humour, fearlessness and down-to-earth personality.
So imagine our delight when she posted a behind-the-scenes video from her recent US Vogue cover shoot in Marrakesh, where she overcomes her fear of snakes.
And all we can say is: what a woman!
Lupita is cautiously wearing a cobra around her neck as a real snake charmer handles the reptile. The look on her face says she doesn't feel to happy about it and as soon as the snake is removed she runs off in the other direction.
She added the caption: #bts: rehearsal for the snake shot. Nobody said being on the cover would be easy. #FightYourFearAndWin.
But we do love that she faced her fear... and won!