Lily Allen has hit back at festival-goers, who shared their disappointment online when it was announced that Two Door Cinema Club are being replaced by the 'URL Badman' singer at Latitude Festival this weekend.
The band have been forced to pull out of the Suffolk event following their singer Alex Trimble's collapse and it appears not everyone is excited to see Lily headline the event on Friday 18 July.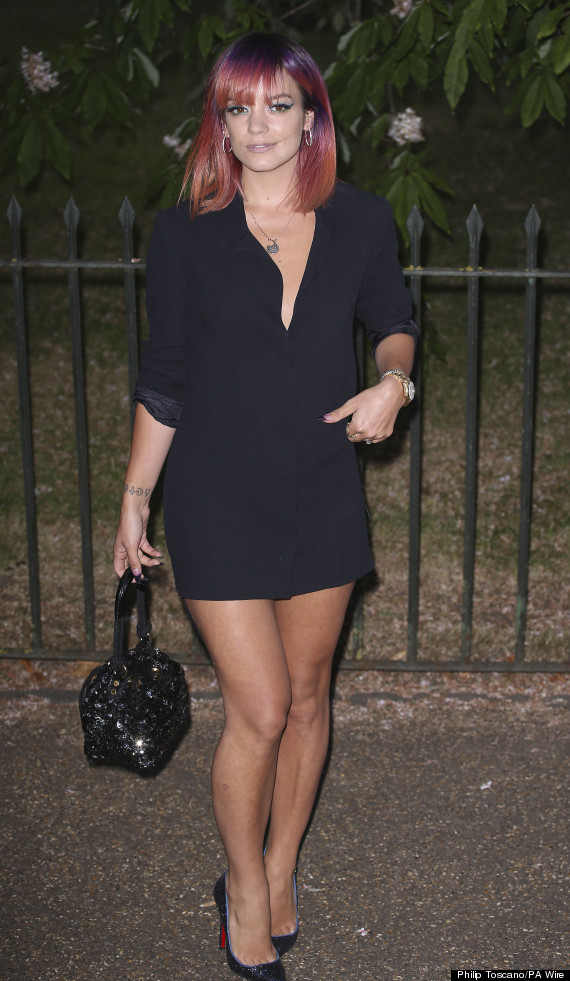 Lily Allen
"It is with a heavy heart that we are going to need to cancel our upcoming shows at Latitude and Bournemouth Academy," reads a statement on Two Door Cinema Club's website. "Alex collapsed at Seattle airport on the way to London and has been hospitalised with a chronic stomach complaint.
"We are devastated to have to cancel shows that we were so looking forward to. We can only apologise and hope for your understanding at this time."
Plenty of fans took to Twitter to share their reactions to the news after the new plans were announced and unfortunately for Lil, many of them aren't too happy…
Two Door dropped out of Latitude and Lily Allen has replaced them. Who did the gods of music anger to allow this travesty

— jake-eh (@jaketheimpaler) July 16, 2014
Gutted for latitude attendees having lily Allen replace two door cinema club as headliner. Doh! #disappointing

— Rachel Kidd (@RetailKidd) July 16, 2014
Wow and to make it worse for the people already gutted about tdcc not being at latitude they have been replaced by lily Allen :/

— Ashley Grech (@AshleyGrech1) July 16, 2014
However not everyone was disappointed by the announcement…
Gimme Lily Allen over Two Door Cinema Club any day of the week #latitude

— Dan Hutton (@dan_hutton) July 16, 2014
So happy Lily Allen is playing at Latitude yessssssss

— Lisa (@lisanatsuno) July 16, 2014
Lily, an avid Twitter user, has already posted her thoughts on the social-networking site, hitting back at music fans who have rushed to criticise her ahead of the festival.
"If you're going to be rude about my replacing @TDCinemaClub on here, can you just un @ me please ? I'm so exhausted by the nastiness," she wrote, adding: "I understand that you're disappointed but I don't think that warrants abuse. They asked, I accepted,I will give it my all, + hope you enjoy."
Lily will now play on Friday 16 July at the Suffolk event, which is also being headlined by Blur's Damon Albarn and The Black Keys.
This isn't the first time Lily has hit back at Twitter users and her latest single, 'URL Badman', focusses on the issue of online abuse.
Since making her musical comeback in December 2013, Lily has settled back into showbiz and recently performed at Glastonbury Festival.
Ahead of the event, Lily interviewed Dolly Parton, who pulled in the biggest crowd of the weekend.
LIKE US ON FACEBOOK | FOLLOW US ON TWITTER