The mystery surrounding Rihanna's apparent '#FreePalestine' tweet has thickened, as the star has shared a new post about the Israel-Palestine conflict from her official account.
The initial post, which simply read '#FreePalestine' was sent from her official Twitter account on Monday morning, however, it was deleted after just eight minutes.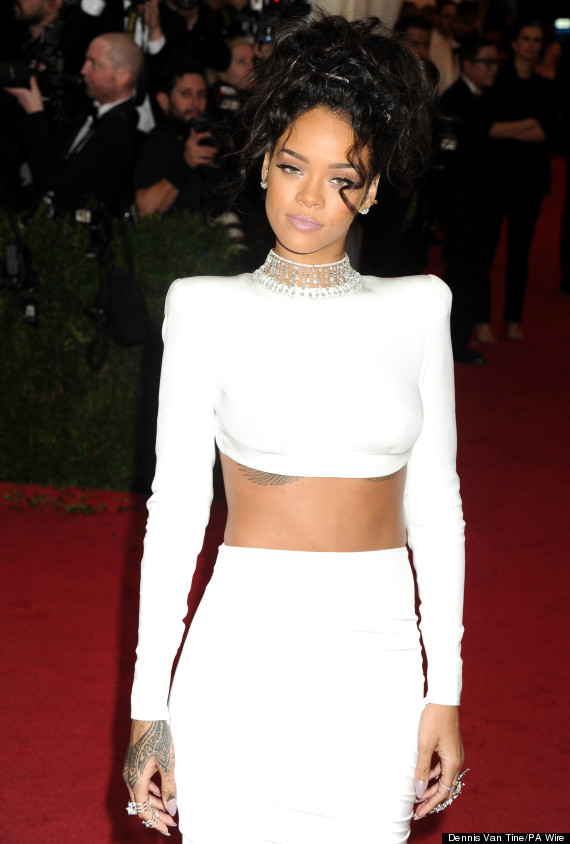 Rihanna
Despite the fact the tweet was removed from the social-networking site, plenty of fans managed to reply, retweet and take a screengrab of the political comment.
Since the post's removal, fans have speculated over whether RiRi was actually responsible for the tweet and a source "connected with the situation" has reportedly told TMZ that Rihanna didn't mean to post it in the first place.
"She deleted it because it was never meant to be tweeted," the source explained. "She didn't even realise it was a tweet until she started hearing from her fans."
Kinda sad how Rihanna deleted her first tweet then put a more "diplomatic" one #FreePalestine #PrayForGaza #Palestine pic.twitter.com/H3kKX22JrD

— khaleesi (@SalmzED) July 16, 2014
The source also claimed Rihanna wasn't taking sides in the conflict, adding: "She is pro-peace. She doesn't want innocent people dying."
RiRi appears to have posted another comment on the matter, writing: "Let's pray for peace and a swift end to the Israeli-Palestinian conflict! Is there any hope?...."
The on-going conflict in Israel and Gaza has dominated the news in past weeks and recently, a team of Israeli filmmakers publicly lent their support to a petition calling for a ceasefire.
Rihanna's Twitter account has been dominated by her comments on the World Cup during the past month and the 'What Now' singer even flew in to Rio De Janeiro to see the final, where she then partied with the winning German team.
LIKE US ON FACEBOOK | FOLLOW US ON TWITTER