The BBC has been accused of "frittering away" public money with plans to axe hundreds more journalists, while planning to hire new ones.
Unions said the corporation was undermining its ability to produce "quality content", as they threatened further strike action over cutting more than 400 jobs in a plan that will hit flagship programmes like Newsnight and Panorama.
Staff were told details of the cuts at a briefing at the corporation's central London headquarters today, which will see 415 job losses at news and current affairs teams and 190 new roles created, in a bid to save £48 million by 2016.
But it is understood none of the new posts will be filled until all the redundancies have been made, which the National Union of Journalists (NUJ) expects to be no earlier than April next year.
The NUJ said none of those let go would be eligible to take the new posts - though director of news James Harding told staff in an email he hoped the new roles could be filled by "redeployment".
The union hit out at the plans, saying BBC managers were trying to "impose their preferred form of cultural change at the corporation".
Journalists will walk out for 12 hours on July 23 and thereafter work to rule.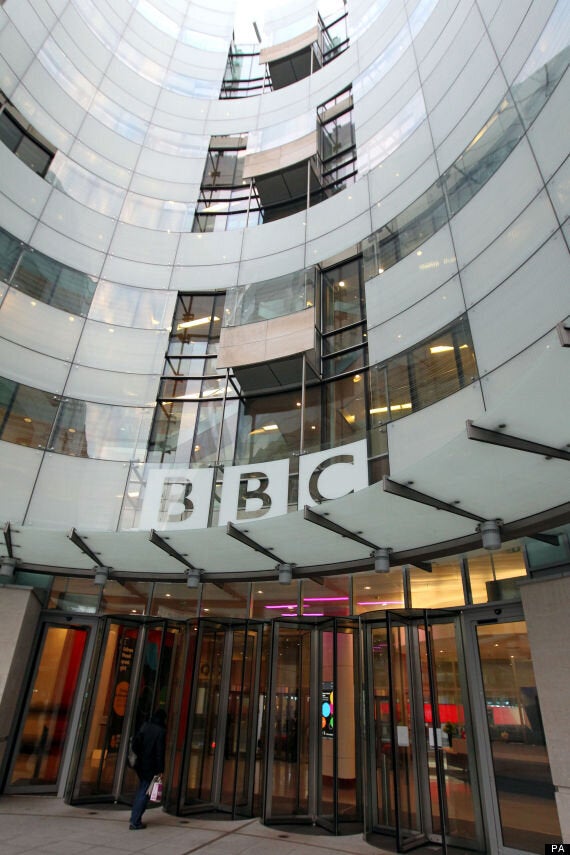 The BBC was accused of compromising its 'quality content' by making such sweeping cuts
Speaking about the latest cuts, NUJ General Secretary Michelle Stanistreet said her members "would not let the BBC get away with it".
She said: "These cuts will further undermine the ability of journalists to deliver quality content – it's really that simple.
"The way in which the BBC wants to carry out the redundancies is the latest move from a management whose approach to recruitment is to grab a coffee with their pals and find them a berth without so much as an interview, doling out jobs with salaries that are way in excess of the normal rates."
She added: "Now they plan to get rid of hundreds of staff – using licence fee payers' money to cover the redundancy pay-outs – and then immediately hire in a load more.
"You couldn't make it up. The NUJ has put in a huge effort, alongside our sister unions, to ensure that the BBC redeployment system works fairly and efficiently, and that licence fee payers' money isn't wasted on needless redundancies."
Gerry Morrissey, general secretary of the technicians' union Bectu, said he understood the posts would go before any of the new jobs were filled.
He warned of industrial action if the BBC went ahead with cutting the jobs first.
James Harding, the corporation's director of news, gave staff details of the cuts as well as changes such as combining production teams for some BBC programmes.
It is believed there will be around 79 job losses in the newsroom, saving £11 million and 53 cuts in news gathering, saving £6 million.
Offices will be closed to save £1.5 million, while two posts will go from political programmes.
The programmes department - which includes Newsnight, Panorama and Radio One's Newsbeat - will see "production changes" at those three shows to save money.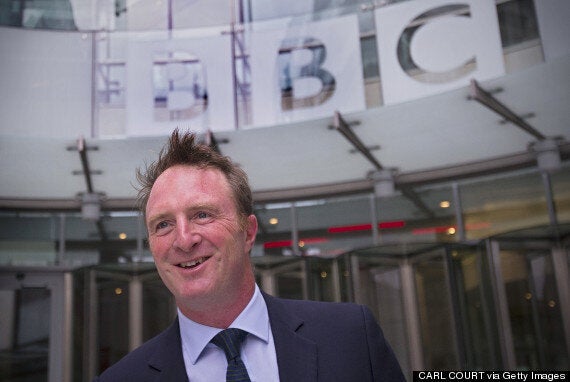 James Harding said the cuts would deliver 'even better value for money'
These job losses follow 140 posts that were cut in 2012-13 and another 75 in 2013-14, as well as 200 job losses in the corporation's English Division.
BBC News employs a total of around 5,000 journalists and 3,400 people in non-editorial roles.
Announcing the cuts, Harding said: "The BBC is one of the very best things about this country. It is trusted, needed and loved by the vast majority of people – and all they ask is that we keep on making it better.
"Delivering ever better value for money is part of that. Investing in getting and telling stories – in original, distinctive journalism – is part of that.
"And reorienting ourselves to lead the world of news into a digital future is part of that too. But it's only a part: the most important part, what will win it for us, is what we put on screen, on air and online – the news."
In an email to staff, he added: "We will, as ever, make strenuous efforts to fill the new posts through redeployment, and we will welcome applications for voluntary redundancy.
We cannot guarantee that we will always be able to grant requests but we will try to do so.
"We all share the distress, concern and anxiety that such a sweeping round of cost savings will cause. We are going to see colleagues that we respect leave the BBC.
It will have an impact, directly and indirectly, on a great many people inside the organisation.
"We are going to go through a very testing time of uncertainty and change. Its consequences will be felt by audiences too.
"You cannot take tens of millions of pounds out of a news organisation that delivers so much to so many people every minute of the day and expect those losses to go unseen, unheard and unnoticed."
Popular in the Community