Courtney Stodden has achieved the seemingly impossible task of actually out Sinitta-ering Sinitta with her latest outfit.
Obviously taking Sinitta's legendary 'X Factor' palm leaf bikini as a starting point, the former 'Celebrity Big Brother' star took the whole leaves-as-swimwear idea up a notch or five by wearing her lunch.
Or, as I like to call it, salad dressing (ahem).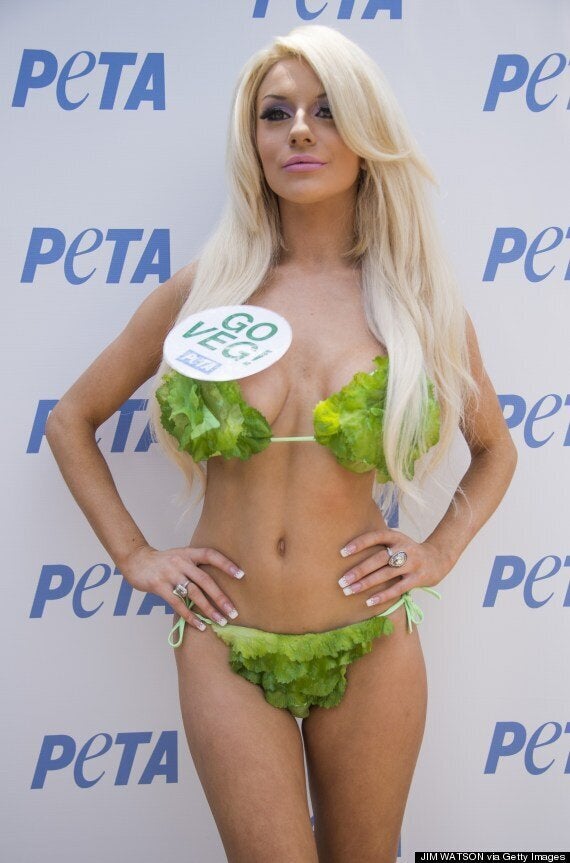 But Courtney's little gem of an outfit (I thank you) was all in the name of a cause close to her heart: being a veggie.
The 19-year-old posed in the bikini at PETA's Annual Congressional Veggie Dog Giveaway in Washington DC where she handed out vegetarian hotdogs and encouraged people to change their eating habits.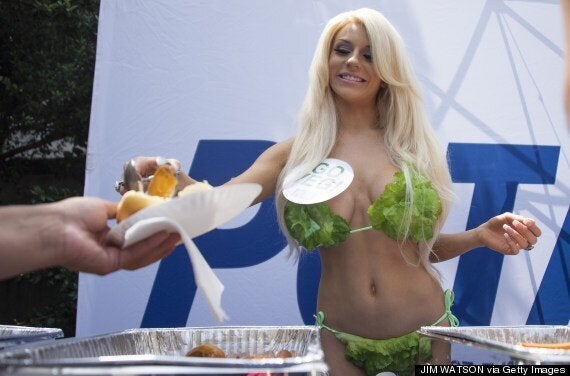 "Going vegetarian made me feel great inside and out," she said. "And I'm eager to help PETA inspire people on Capitol Hill to give vegetarian food a try."
"Veggie dogs are delicious and kinder to animals, the environment, and our health than artery-clogging, meaty hot dogs are. The choice is easy to make!"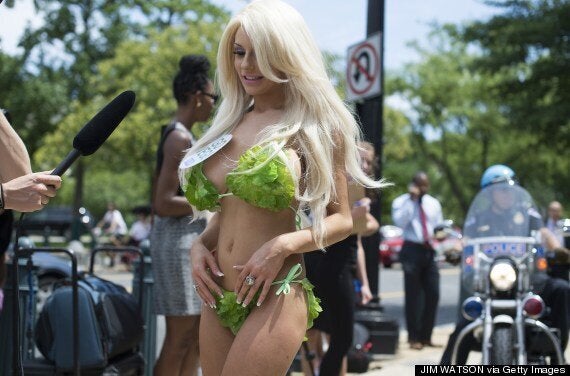 Of course, Courtney is no stranger to flashing the flesh.
And Courtney isn't the first celeb to go (almost) naked for PETA, either...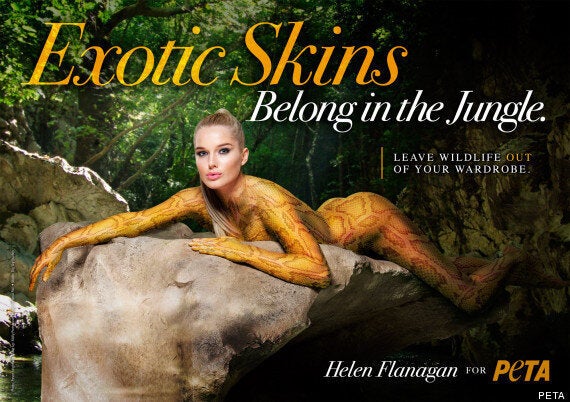 Celebs Go Naked For PETA
Popular in the Community