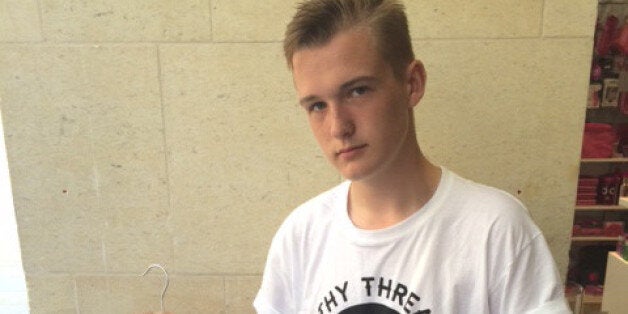 Most young teenagers have a hard enough time cramming for their GCSEs, but one 15-year-old has a little more on his plate - running a business at the same time.
Jake Shepherd is the founder of Filthy Threads Limited, a London-based urban fashion label which he launched late last year.
Now stocked in a number of high street stores across the United Kingdom, we had a chat to Jake to see how hard it was to juggle a business with school - and whether he struggled to be taken seriously in the industry.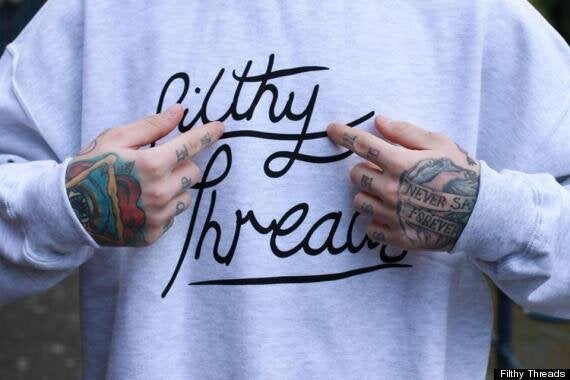 How did you first get into business?
I have always had a taste for business, from a young age I have been developing and designing websites for a number of clients which range from online radio stations to other clothing brands.
I have always been keen about supporting other independent brands apposed to high street giants and I was inspired to open my business by other independent clothing brands such as Hype and Represent.
After working with a number of manufactures and designers in various different countries I have developed a brand that is now sold in stores across the United Kingdom and worn worldwide.
Anything you've learned on the way?
I have learned a few very good lessons. Take risks but also do your research!
I've taken a few big risks in terms of products that are not widely available from other brands. Some of the products that I sell are unique and generally have not received very good feedback while in the manufacturing stage but have been a great success as soon as they have been put in to stores.
I have learned how hard it is to successfully run a business, in terms of stock takes, speaking with stockists, posting out orders and working out the finances for the company.
I have also found it hard to run the company as well going to school and doing my GCSE coursework.
And how is the business going now?
Business is going great! We have recently relaunched our company with higher quality materials and a wider range of products.
This year business projections show that we should turn over in excess of £25,000. We have only been established just over a year now as we feel we have achieved a lot already. We are stocked in five shops across the United Kingdom and we are working with shops in the Europe.
So what do you see for the future?
My future plans are to grow my company and make it even more successful then it is currently.
I am currently looking at opening a store in Bristol which would be another big step for us! I have great ideas for Filthy Threads such expanding in to more bespoke goods such as cut and sew jackets and beanies for our AW14 range.
I have also recently launched a new brand called Dusk. Dusk Specialises in custom cut and sew garments. I have always wanted to try out cut and sew T-shirts but they didn't fit in with what Filthy Threads was so I had to sell under a different name. Dusk has quickly gained stockists within a matter of weeks of being established.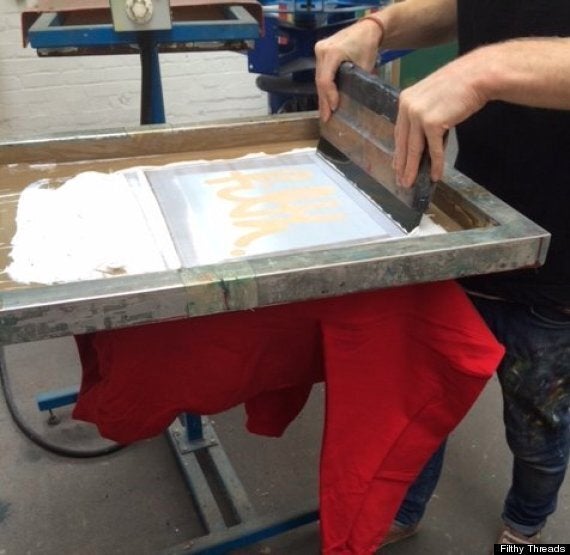 Because Dusk is such a new and unique product I wasn't to sure how it would go down but it has been really successful so far and sales are still going strong! We have big plans for Dusk this year as well as Filthy Threads.
Do you find it hard running a business at your age? Do people take you seriously?
I feel I have learnt a lot already in terms of running a business, but when approaching stockists and having meetings with clients they often underestimate me because of my age.
I'm aware that there is always a risk with someone as young as me but the people who have believed in and worked with me can see the results.
What advice would you give to fellow young entrepreneurs?
My advice for other young entrepreneurs would be believe in what you want to achieve, if you put enough time and effort in to something that you enjoy you will eventually succeed it in!
Popular in the Community