David Beckham got a soaking at the Nickelodeon Kids Choice Sports Awards on Wednesday night while presenting a prize with his sons Romeo and Cruz.
The trio were on stage at UCLA's Pauley Pavillion so that Becks could accept the Legend award when Nickelodeon's trademark goo rained down upon them.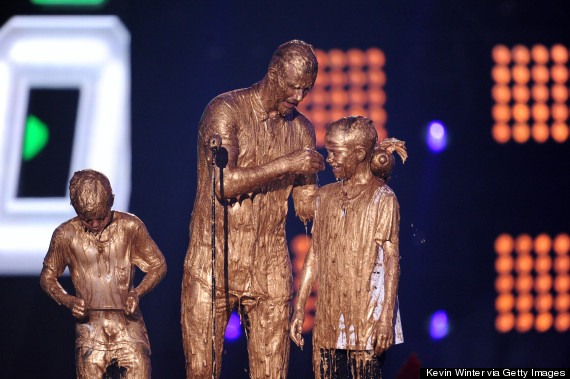 David, Cruz and Romeo Beckham
However, while Nickelodeon usually love to dump slimy green mess on celebs, they changed things up a bit for Becks and used golden gunge instead, in a nod to his Golden Balls nickname.
David and his sons took it all in their stride and laughed their way through the incident before the former footballer attempted to wipe the gunk his Award and continue with proceedings.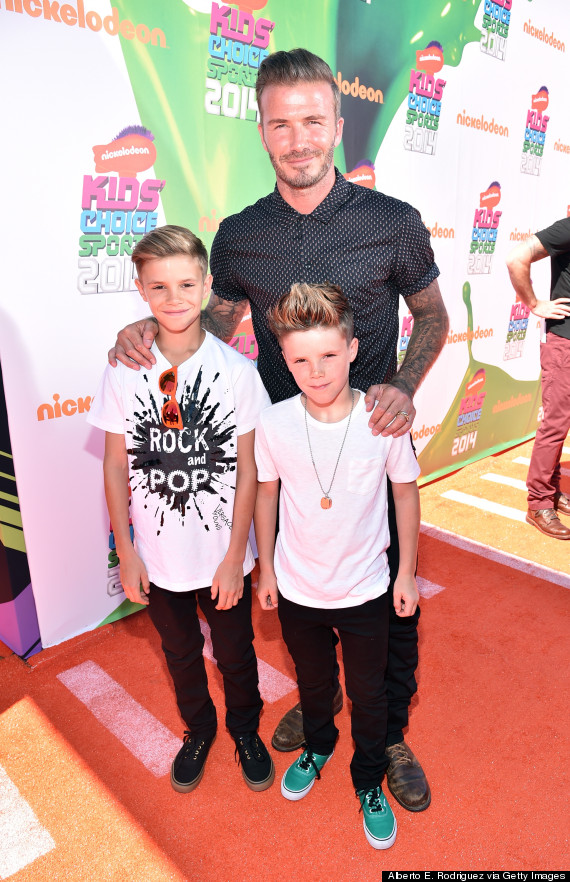 David and his sons before their gunging
Despite looking slightly worried about the fact his clobber was now (most likely) ruined, Becks' youngest son Cruz soon saw the funny side.
David's eldest child Brooklyn sat the event out, as did Victoria and baby Harper.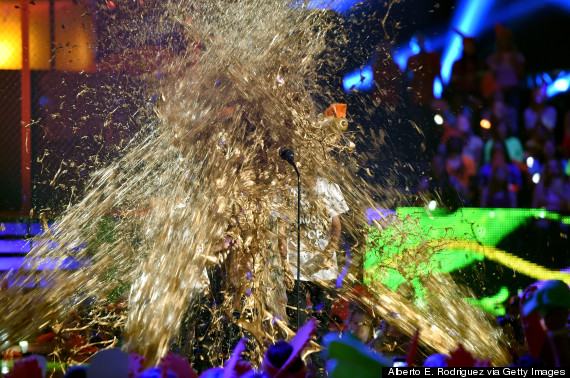 Yes, the Beckhams are in this picture somewhere
The event was attended by plenty of A-listers, including Megan Fox and Dwayne 'The Rock' Johnson, while Pharrell Williams performed.
Earlier this week, Becks lost out to fellow sports star Tom Daley in the battle to be named Attitude's Hottest Man In The World. To be honest, a Legend Award probably makes up for it.
See more photos of Becks and his kids getting a soaking below...
LIKE US ON FACEBOOK | FOLLOW US ON TWITTER