Facebook has released the 'Mentions' app on iPhone for celebrities and public figures. It has been designed to allow better management of their fanbase whether that's leaving personal comments or holding live Q&As.
If you're wondering just how exclusive the app is, then believe us, it's exclusive. You'll need a verified profile page with Facebook and you'll also need to be based in the US.
The app is available now on iOS so theoretically you could go and download it now, of course you'll stumble at the login screen because, well, a few hundred Facebook friends just aren't going to cut it.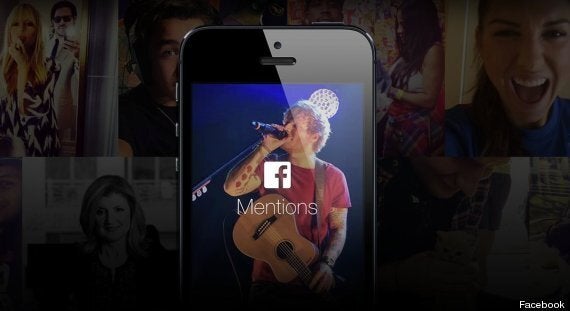 Essentially it uses the same layout as the conventional Facebook iPhone app but it comes with some added bonuses including increased analytical tools letting you see what's trending so that anything you do post is relevant.
It also allows live Q&As, so you can have conversations with your fans whether you're at home or on tour.
All of this aside, the most useful feature though will be that Facebook has inevitably tweaked the notifications system, so people who are admins of these pages will no longer be bombarded with iPhone notifications, instead the app will intelligently know when to inform you about something that's happening on the page.
So, if you're a celebrity or prominent member of society then you're in luck. Facebook has confirmed that it will be rolling the feature out to other countries shortly and those who feel they need the app can manually apply.