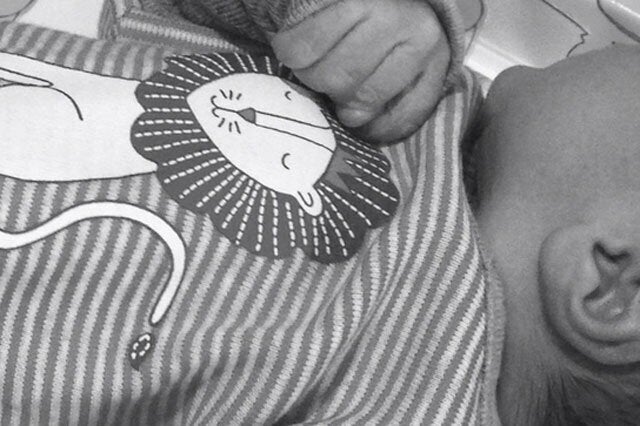 Jessica Ennis-Hill and her husband Andy have welcomed a baby boy, who was born last night (Thursday, July 17). The couple, who married last year, have already picked out a name for the new arrival - they have called him Reggie.
The Olympic gold medallist announced the news on Twitter this morning (Friday July 18), telling her 1.3 million followers: 'Our beautiful baby boy Reggie Ennis-Hill was born yesterday. We couldn't be happier x'
The tweet was accompanied by a black-and-white snap of the newborn, dressed in a cute lion onesie.
Jess revealed that she was expecting a baby with Andy, her childhood sweetheart, back in January. Although the pregnancy was 'very unexpected', she said that she and Andy were 'overwhelmed with excitement'.
Admitting that the surprise had turned her career plans 'upside-down', she announced her withdrawal from the 2014 Commonwealth Games in Glasgow.
Even so, the champion heptathlete hasn't been slacking off when it comes to fitness during her pregnancy. Although she admitted that she 'couldn't exactly hurdle', she has been out running on the track almost daily.
Jess is determined to be on top-form again ready for the 2016 Olympic Games in Rio de Janeiro. "I am 100Slideshow-164878%