Richard and Joseph Luxton decided what their mother really, really wanted for Christmas was a calendar featuring the two of them and their dad recreating old childhood photographs.
Although this first hit the internet a few months ago, we felt it was worthy of a dusting off.
Our favourite bit? The dog.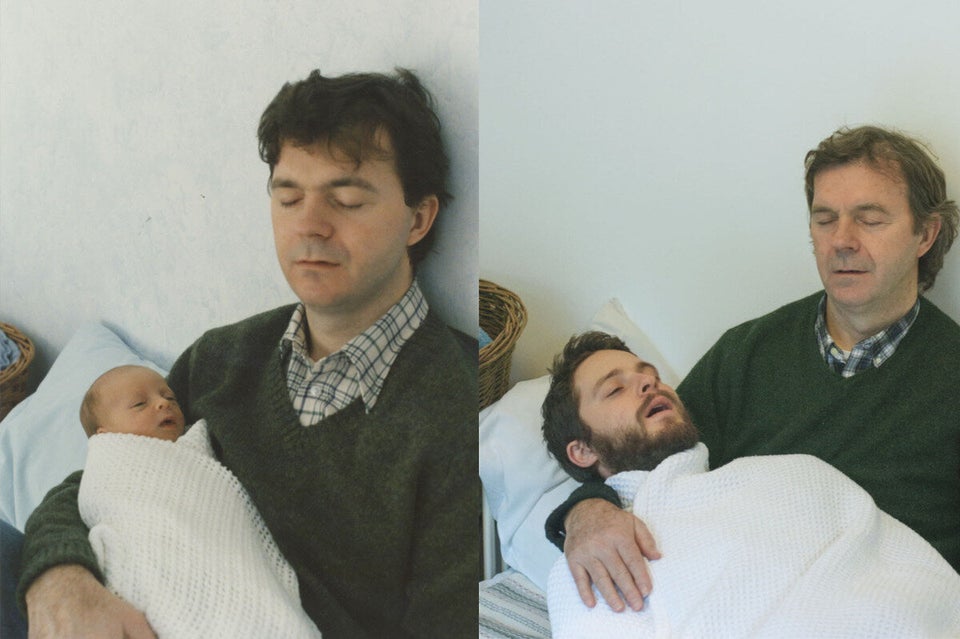 Amazing Childhood Pictures: Then And Now