Countless people with type 1 diabetes have been showing off the insulin pumps attached to their bodies after a beauty queen proudly displayed hers during the Miss Idaho 2014 competition.
The #ShowMeYourPump campaign kicked off after beauty queen Sierra Sandison, who was diagnosed with type 1 diabetes two years ago, displayed her pump throughout the entire competition, including attaching it to her bikini bottoms in the swimsuit round.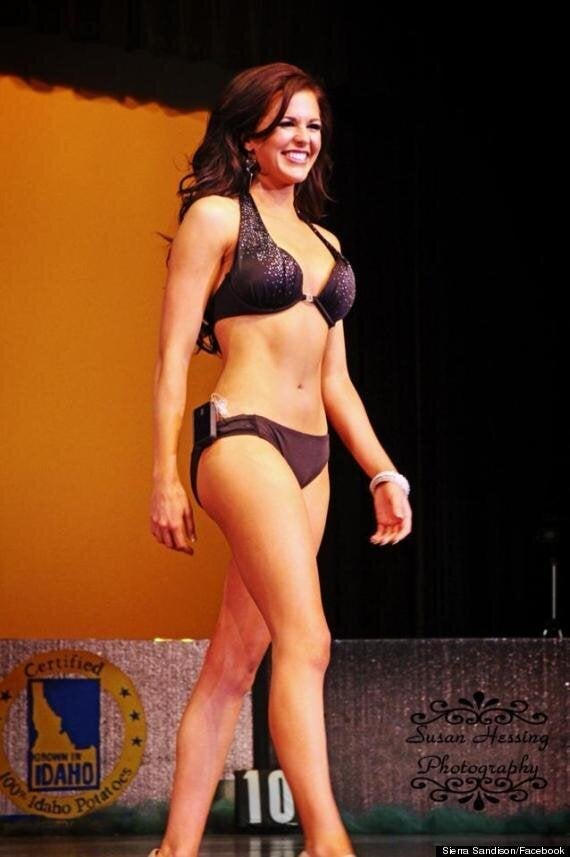 Following Sierra's appearance, pictures of people with their insulin pumps started to appear on Twitter, Facebook, and Instagram, along with the hashtag.
Writing on her blog, Sierra said she was proud to have inspired others, but warned diabetes sufferers not to let their condition define them.
"I want you all to know that, as much as I am enjoying hearing about how much I have touched your lives, diabetes does not define me. Your diabetes, or whatever your struggle or disability is, does not define you either," she writes.
Writing on Facebook, Sierra says: "Honestly, it is terrifying walking out on stage in a swimsuit, let alone attached to a medical device.
"My message to everyone, diabetic or not, is that we all have something that doesn't "measure up" to the beauty standards set by the media - and that is okay! It does not make you any less beautiful. We also all have obstacles, challenges, and trials.
"Diabetes turned my life upside down when I was first diagnosed. Don't let your challenge hold you back or slow you down. Use it to not only empower yourself and grow as an individual, but to serve and influence other people as well."
Do you wear an insulin pump? Sierra is encouraging people to join the campaign by posting a picture with #ShowMeYourPump on social media.
Related