Cheap SIM-only deals are the way forward. Why? Because nobody's buying smartphones anymore (apparently). Sounds ridiculous but it's true, we're now realising that spending £300-400 every time we want a new iPhone or a new Galaxy Smartphone is just not viable.
With Apple, Samsung and Sony all launching brand-new flagship phones every year (or in Sony's case three times in 12 months) it can cost a fortune in monthly-contracts, let alone the upfront costs that still come with them.
Add to that the fact that you'll then inevitably end up getting insurance and you're looking at anything from £30-£60 per month, for two years.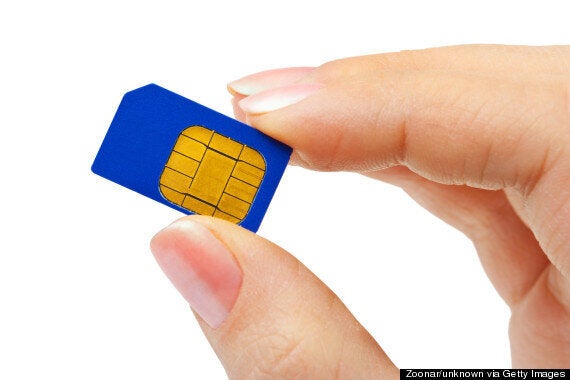 The time has come for change, and SIM-only is the way out. First pick up a cheap handset (there are a huge range of low-cost, high-power smartphones out there that are just as capable as the flagships, but cost half the price and won't come with a massive monthly premium.)
With your mid-range flagship on order now is the time to pick yourself a SIM. Costing as little as £10 per month they're cheap, effective and can be cancelled at any time.
Here are the best SIM-only deals that we've found:
This is, in our view, Giffgaffs best deal, it's not the most popular (that accolade goes to the £10 option) but for those extra £2 the trade-off is significant.
You'll only get 250 minutes (who even calls anymore) but what you will get is unlimited texts and -- more importantly -- unlimited data.
That's right, for £12 a month you can browse to your hearts content, iMessage until your fingers fall off and YouTube until your eyes bleed. The best bit is that Giffgaff is 4G ready as well, and the upgrade is absolutely free. You can cancel at any time, all you have to do is top-up £12 every month.
Three are proving to be the truly alternative network to the big players like EE and O2 thanks to its free 4G upgrade and forward-thinking approach to travelling aboard.
Well all of those benefits apply to SIM-only deals as well as contracts so why not try out Three's one month 200mins and all-you-can-eat-data SIM.
As you can see it's pretty self-explanatory but what you might not know is that the SIM is 4G-ready, so as long as you're phones capable you'll get blazing fast speeds in the capital and selected cities.
You'll also get 4GB of hotspot allowance, letting you tether your tablet, laptop or even the house and stream and surf to your hearts content.
It's slightly more expensive than Giffgaff at £18 per month but you'll be able to use your phone abroad with no roaming fees in up to 16 countries including the USA.
Tesco may not be the sexiest brand to have a phone contract on but you can't deny what they're offering.
There is a catch though, it's a 12-month contract. Which honestly isn't the end of the world; it's only a year and you can swap phones at any point.
What you get for that is Tesco's access to the UK 4G network, 4GB of data, 5000 texts and 3000 mins.
Where Tesco becomes useful though is the capping system. If you're worried that you might go over your data allowance then you can get a cap, you'll get text warnings if you reach it and they'll make sure you physically can't go over it.
This is probably the most expensive SIM-only contract you'll see around but it's also the one that offers the most.
It's a rolling one month contract, and for £25.99 you'll get EE's 4G network which is certainly the largest and fastest available.
You'll also get 4GB data, unlimited minutes and unlimited texts as well as completely unlimited tethering so you can hotspot as much of that 4GB as you want.
EE's also throwing in visual voicemail and free WiFi on the London Underground.