It may be Shagaluf Magaluf that has a tawdry reputation, but it turns out Benidorm is where the real debauchery is happening.
Benidorm has been uncovered as the Mediterranean hotspot for unprotected casual sex, according to new research into the behaviour and health of British holiday-makers.
The national survey found that almost one in ten Brits (9%) have had sex with a stranger on holiday without using a condom.
When asked if it happened in one of Europe's popular summer destinations, Benidorm came out on top (12%), followed by Ayia Napa, Faliraki and Rome.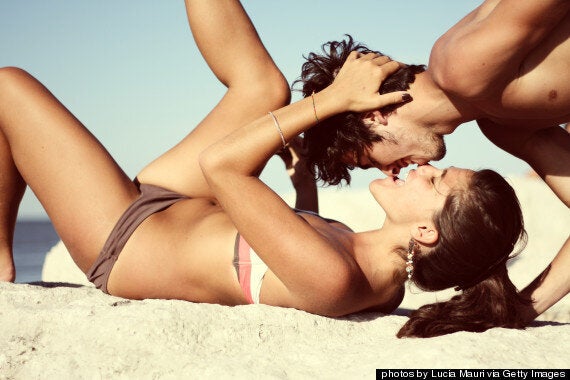 Over indulgence, law breaking and sex-ploits were just some of the things revealed by the 2,029 Brits who took part in the research, which was commissioned by the Pharmacy2U Online Doctor service.
Excessive drinking and a 'you only live once' attitude were the source of much remorse - of the under 36s, 15% regretted something they did on holiday, which they wouldn't have done at home.
45% wouldn't necessarily get tested for sexually transmitted infections (STIs) if they had unprotected casual sex – many only prompted to do so if they had symptoms (22%).
The under 36s admitted to most reckless holiday pursuits, including drinking alcohol to excess (31%), eating nothing but junk food (20%) and smoking more or for the first time (13%).
Almost one in 10 under 25s (9%) said embarrassing pictures or videos were posted online.
One in 50 (2%) admitted they'd performed a sex act in public.
Almost half (48%) have suffered sun burn.
Medical Director of Pharmacy2U and working NHS GP Dr Nitin Shori said: "Everyone wants to enjoy their summer getaway, but laid back attitudes and fewer inhibitions can lead to a regret-filled journey home.
"Many are putting themselves at increased risk of STIs while abroad - such as chlamydia, gonorrhoea, herpes and HIV.
"If you're likely to have casual sex then condoms are an essential holiday item – check the expiry dates though and make sure they have the European CE mark. It's important to be aware that certain infections can be passed on by oral sex too.
"Some of the most common STIs often have no warning signs, so people aren't aware they've contracted something. Others may experience symptoms like unusual discharge, abdominal pain and discomfort when urinating.
"If you're worried you've put yourself at risk it's best to get checked out, as undetected STIs can be spread to others and could cause health complications if left untreated."