The 53-year-old beat Cheryl Cole - or, Cheryl Fernandez-Versini if you're up to date with celeb marriage news - to the post, who came second in the annual poll.
But here at HuffPost UK Lifestyle, we're not sure how we feel about Carol's latest feat.
On one hand, it's fab that a woman who is over 50 is still seen to be sexy (too often this demographic are overlooked), but as feminists who believe women should be valued for far more than their appearance, any award that rhymes 'Rear' and 'Year' is bound to make us cringe.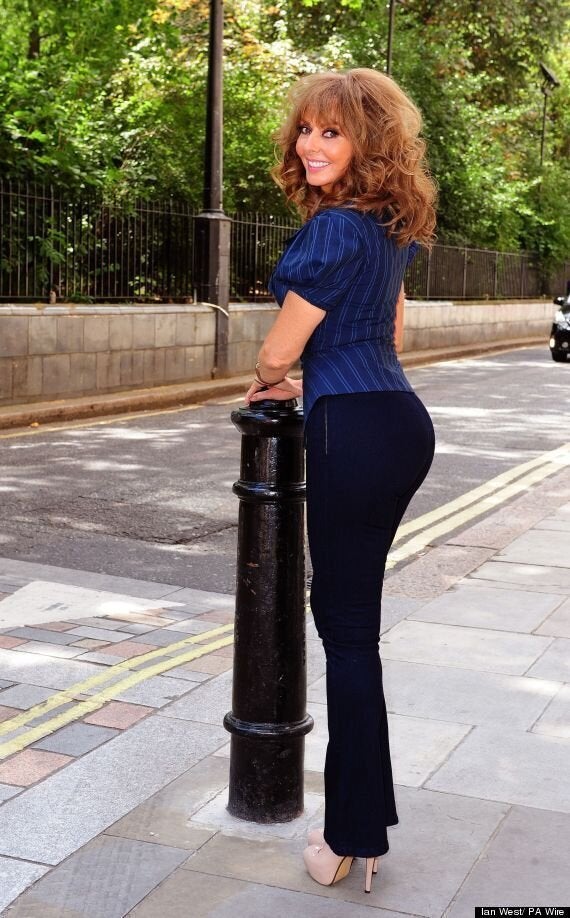 So, is Carol's latest award a yay or a nay? We asked some of our HuffPost UK bloggers for their thoughts.
Model Alex B shares our mixed feelings around the Rear of the Year award: "I take these 'body-parts-of the -year' awards with a grain of salt."
"It is undoubtedly good that an older woman should be regarded as sexy, I am all in favour of it, but giving out awards such as this somehow trivialises the issue and objectifies the women involved, regardless of their age. I would not make a meal out of it."
Founder and CEO of Family Innovation Zone Geraldine Bedell agrees that women should not be valued for their bodies.
"The fact that Carol is an 'older woman' presumably means she is expected to feel grateful. But why should women of any age be pleased that we are being noticed for our bums?
"The best thing Carol could do is say, 'You know what, I'm not the slightest bit interested what you think of my rear. I just don't care.'
"Women over the age of 40, 50, 60, are perfectly capable of being sexual and indeed, having very good sex. Just like young women, in fact. That's a very different thing from expecting us to be flattered and thrilled that some blokes we don't know are conferring approval on us," she says.
"I think it's great that nowadays older women are being appreciated and also viewed as sexual beings. It proves that a mature woman today can be just as attractive as a women half her age.
"Carol is dignified, and highly intelligent, but also being sassy, sexy and good fun is a bonus."
Perhaps the opinion that matters the most is Carol's. Does she feel proud of her pert booty or majorly objectified by her recent win?
"I am both surprised and flattered to win the award for a second time - particularly at this stage of my life," Carol says in a statement.
"As I said when I won it in 2011, I always suspected there were a lot of people out there who were glad to see the back of me.
"It now appears there were even more than I thought."