Wareing, whose began his career at The Savoy, has an impressive collection of achievements, working at Le Gavroche, setting up Pétrus which won him two Michelin stars, and single-handedly revamping The Berkeley's restaurant into a place of haute cuisine.
We popped in on a Tuesday evening to a packed brasserie-style dining room, with lots of light, brass lamps and a murmur of voices.
The Dorset crab was fresh, juicy - its creamy sauce cut nicely with pink grapefruit, while chargrilled quail offset the bitterness of charcoal with a glorious maple glaze.
Mains include some fantastic fish dishes from sea bass with dal to sea bream with ginger vinaigrette. For us, there was only one option - the Lake District rib of beef which came with a slippery side of bone marrow and fat chips.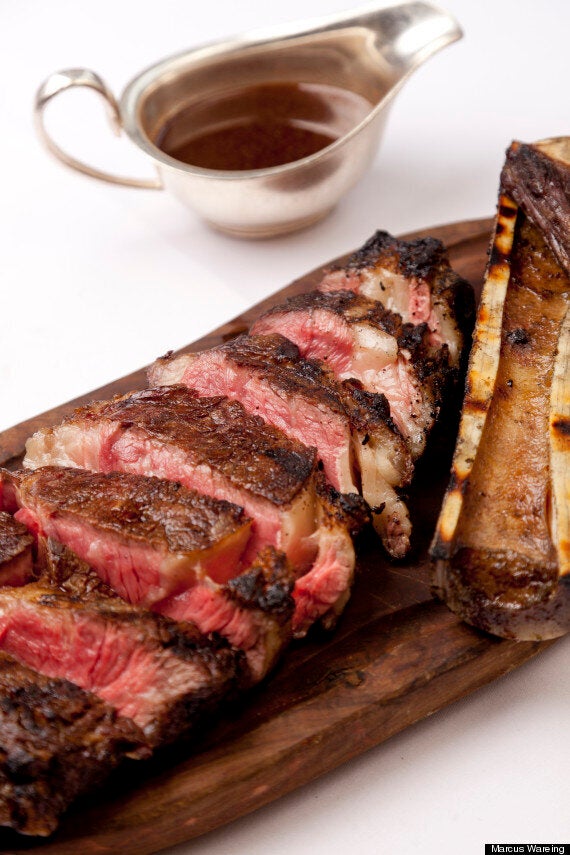 Of course Wareing can't be everywhere, and while we weren't sure if he was in the kitchen, he is managing a small restaurant empire, from The Gilbert Scott to chef patron at Marcus (formerly Pétrus ) and television AND writing cookbooks.
So, how does he manage it? We caught up with him between service to find out...
Work life balance tends to something that chefs laugh at - are your days still unrelentingly long or do you make time for yourself and family?
They are long but it is not a sacrifice, it is a lifestyle choice and one my wife Jane and I made together. I'm in a very fortunate position now where I can spend more time with my family as I have a strong, talented team around me who can run the restaurants as I would when I am not there.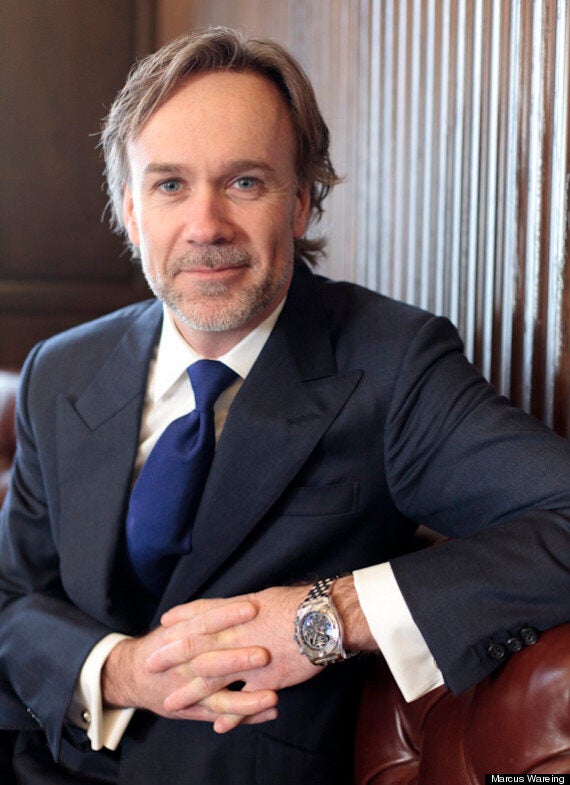 Describe a typical day...
I tend to get up at 6.30am - the house is busy getting the children up and ready for school. I leave home around the same time as the kids - 8am – and this is great as it allows me to have time with them and have breakfast with them in the morning before they go to school.
Traffic dependent, I am normally in my office at Marcus at The Berkeley at 8.30 – the drive gives me time catch up with the news. I love LBC and listen in every morning.
From 9am – 11:30am my morning is full of meetings. These tend to be with my marketing and PR and is normally the time I do media interviews. I also use this time to have meetings with other people, brands and projects I am involved with. 11:30 is food tasting time where I personally taste all the fresh sauces, fresh garnishes which are going to be served at lunch service which takes two and a half hours.
Before dinner service. I use this time to either visit the new site in Seven Dials. I am opening a restaurant called Tredwell's on Upper St Martins lane this September. This period between lunch and dinner service is also when I have my key management meetings and if I have time I will go for a run.
At 7pm I am back in kitchen for dinner service. I always have my iPad with me so I can stand in the corner overlooking the pass and catch up on my email while watching the service.
During dinner service I spend a lot of time chatting to our customers. Whether they are on the Chefs Table, in The Salon (our private dining room) or in the restaurant, I always have and always make time to speak to our customers. I tend to be home between 11-12 midnight.
What's your favourite meal on a day off?
Salads. My wife has recently started cooking, making meals from Natasha Corrett's Honestly Healthy book, she has some brilliant recipes in there to make really tasty but very healthy salads.
Salads seem to be a popular thing at the moment - we've also seen Jason Atherton focus on them. What is your take on them and why the focus?
They are the perfect seasonal dish for summer, healthy, fresh and can be really interesting – they are like an extension from foraging.
What is the most stressful dish to prepare?
Turbot Royal – in particular, the boning of the fish as you have to bone it from the inside out. It is most difficult thing I have ever done. It took hours and my hands would be cut to pieces from the bones snapping off from the inside as you go.
What piece of advice would you give your 20-year-old self?
I used to and I would if I was at home but I am at Marcus (the restaurant). So now my wife Jane starts everything off and I get home in time to finish it all off.
What do you tend to do on your birthday?
I am normally at home with my family but this year I did something very unique and different. I was invited to be a judge at Cartier Style et Luxe at Goodwood by Arnaud Bamberger and it was an absolutely fantastic day.
My wife Jane and I went together and met some really interesting people. I am a massive fan of classic cars so to be with these experts and really learn about them was fantastic.
What do you most like to do on your day off?
Relax, watch the football, hang out with my kids and go for a very, very, very long run.