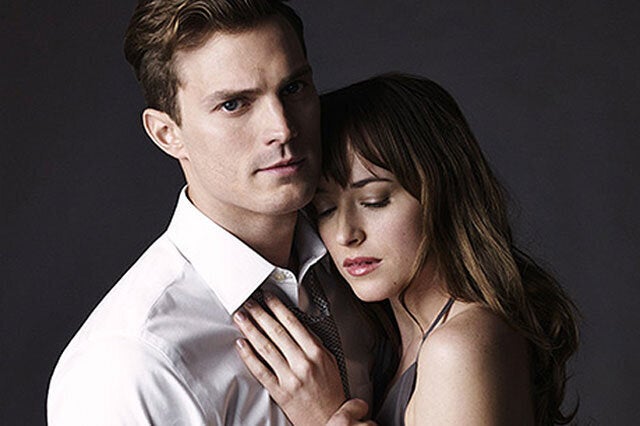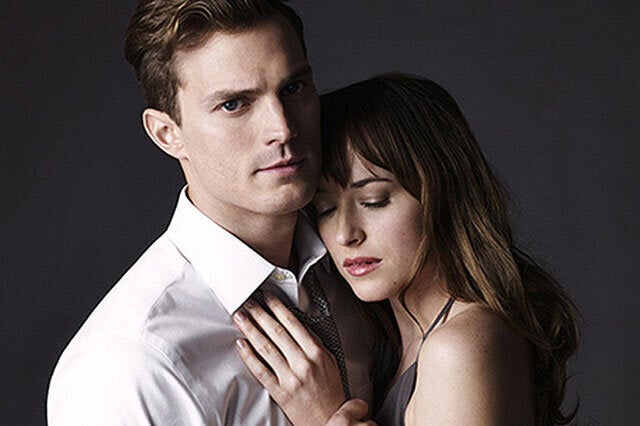 The long-awaited trailer sees Dakota Johnson as Anastasia Steele and Jamie Dornan as Christian Grey and is just a hint at what's in store for audiences when the blockbuster hits cinemas on Valentine's Day in February next year.
In the trailer we see Ana and Grey's very first meeting, as the young and plain student reporter arrives in a dowdy dress to interview the CEO in his mega corner office.
We then see their relationship develop, with the billionaire taking his new girl on a helicopter ride and back to his swanky penthouse apartment.
"I don't do romance," Grey announces. "My tastes are very singular." As predicted it's this moment when he let's Ana into his sadomasochistic world.
Dornan wasn't originally cast as Grey but came on board after first choice Charlie Hunnam had to drop out due to TV filming commitments.
The 34-year-old recently said it was "pretty heartbreaking" to walk away from the role in the film.
"I'm just really excited to see it. I was just really, really invested and wanted to work with (director) Sam (Taylor-Johnson) and play that character. I'm really, really curious," he revealed at a Fox TCA press conference on Monday.
Other cast members include pop star Rita Ora as Christian's sister Mia, Luke Grimes, Jennifer Ehle and Marcia Gay Harden. Taylor-Wood's partner, Aaron, is rumoured to appear in the film too.