 Jose Mourinho has finally admitted what we all knew anyway - he's got a Tourette's problem when it comes to referees.
The Chelsea manager told Sport Magazine that he can't forgive refs who make mistakes even though they "didn't want to". Especially because it can cost him and his team matches.
"When last season I played against Sunderland and I lost because of an unbelievable mistake by the referee, probably the best thing to do is to smile to the referee and say to the media: "such a nice man, such a nice ref. He did a mistake but he didn't want to do it" Mourinho said before moving onto slightly gangsterish comparisons.
"Maybe that's the right way? But I can't do it… I have to be honest. I can't do it. It gives me some problems. But I can cope with them because I am a made man – I am a made manager."
Ok, thanks Jose but remember Joe Pesci in Goodfellas? He thought he was going to get 'made' and look what happened to him - by some guys also wearing black.
In the meantime, here's some photos of Mourinho getting agitated..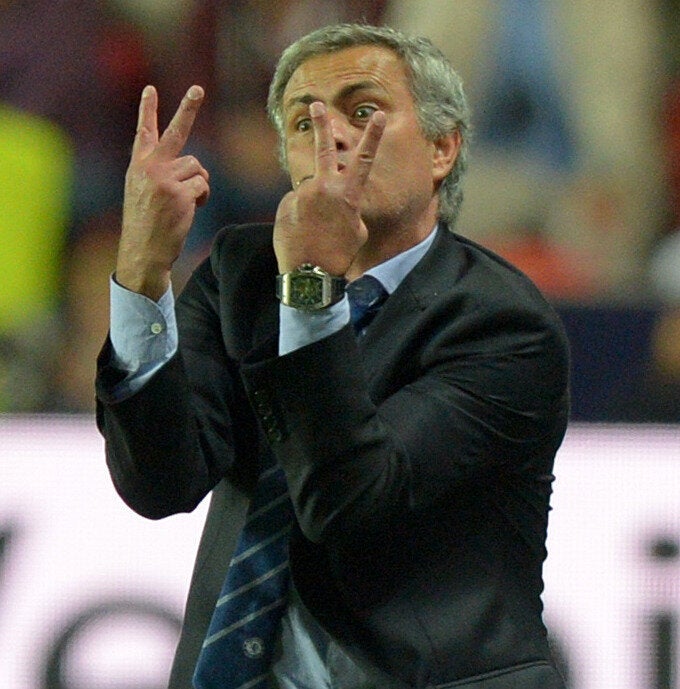 Jose Mourinho Angry
Popular in the Community