Flight AH5017 was carrying 116 crew and passengers when it came down on the Mali-Burkina Faso border on Thursday. The plane is believed to have crashed after encountering a storm
The news channel added: "Terrorism has not been ruled out as a cause although officials say the most likely cause is bad weather."
The passenger manifest says 50 passengers - almost half of those onboard - were French, four were from Burkina Faso, eight Lebanese, six Algerians, five Canadians, four Germans, two from Luxembourg and one from Mali.
There was also one Nigerian, one from Cameroon, one Belgian, one Ukrainian, one Romanian and one Swiss passenger, Air Algerie said. The six crew members are Spanish, according to the Spanish pilots' union.
French President Francois Hollande said: "There are alas no survivors.
"I share the pain of families living through this terrible ordeal."
The plane was chartered from Spanish airline Swiftair who said in a statement that the aircraft was an MD83. Flight AH5017 flew the Ouagadougou-Algiers route four times a week, AFP news agency reported.
The plane had been missing for hours before the news was made public, and officials did not make it immediately clear why there had been such a delay in reporting the loss of the aircraft. French army shows the site of the plane crash in Mali.
"The plane was not far from the Algerian frontier when the crew was asked to make a detour because of poor visibility and to prevent the risk of collision with another aircraft on the Algiers-Bamako route," an Air Algerie source told AFP. "Contact was lost after the change of course."
Mali is at the end of its dry season, during which the "harmattan", a dry, hot wind that blows from the east out of the Sahara, "sweeps the soil into dusty whirlwinds and is accompanied by daytime temperatures of about 40 to 45 °C", according to Encyclopedia Britannica.
The downing of the Air Algerie plane comes a week to the day after the Malaysia Airlines MH17 crash in which 298 people died.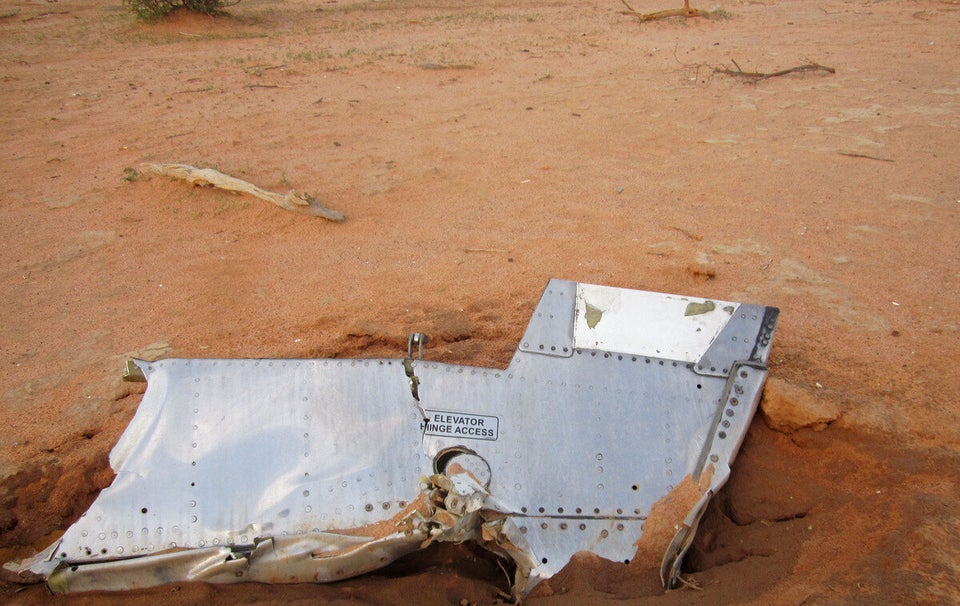 Air Algerie Flight AH5017 crash site
Related