Sharon makes a shocking discovery about her partner Phil Mitchell on tonight's (Friday 25 July) 'EastEnders' - but will she leave the Walford hardman?
Sharon is left speechless when she learns that Phil was behind the bar attack that left her fighting for her life, and she immediately decides to pack her bags and leave Albert Square.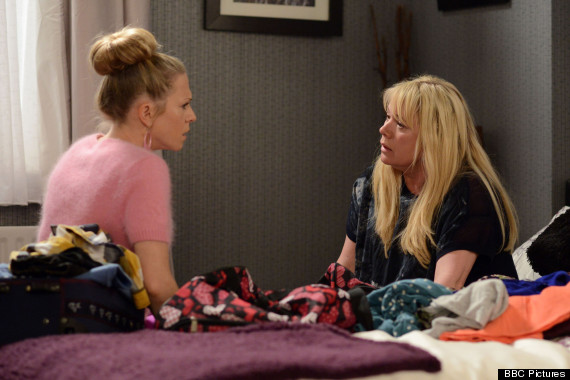 Sharon reveals the truth about her attack
However, before she leaves, Sharon rushes to confide in Linda Carter, who could convince her to stay put.
Sharon was left hospitalised by the brutal attack, which took place in the bar she runs with Phil.
While Sharon and Jonny were locking up one evening, two masked men stormed The Albert and physically assaulted Sharon.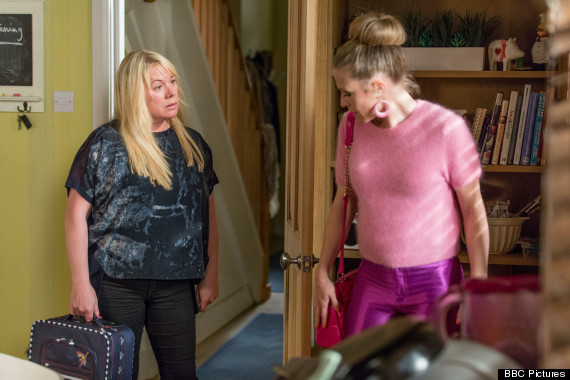 Can Linda convince Sharon to stay?
The attack wasn't as random as it seemed though, as Phil had actually ordered the men to scare Sharon so she'd agree to hire some heavies to guard the bar.
Phil was devastated when the assailants misunderstood his instructions to frighten her, however, in classic Phil Mitchell-style, he decided not to come clean.
The latest events are the latest in a long line of surprise twists in the soap.
Earlier this week, fans were treated to an appearance from Anthony Trueman, who rushed to Albert Square when Patrick suffered a stroke.
There have also been plenty of twists in the Lucy Beale murder case and while Jake is set to stand trial, it's unlikely that he's the real killer.
Watch 'EastEnders' at 8pm on BBC2 to see the events unfold.
LIKE US ON FACEBOOK | FOLLOW US ON TWITTER