Unless you've been living under a rock (and not for BDSM purposes), you'll probably be aware that the release of the new Fifty Shades of Grey film is fast approaching.
But as well as filling cinemas, the movie is set to make sex shops a whole lot busier too.
According to an industry expert, the Fifty Shades film is expected to spark a £100 million boom in the sex toys industry in the UK.
Already demand for adult toys is shooting up following the release of the blockbuster's advert, which stars Jamie Dornan (swoon) and Dakota Johnson (again swoon) as the kinky lovers.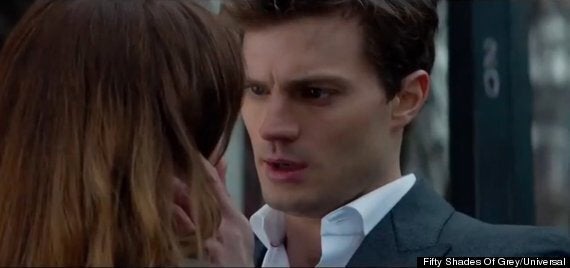 Sex toy firm Lovehoney estimate that Britons will spend an average of £2 each on toys over the next year due to 'the Fifty Shades effect'.
Lovehoney's turnover doubled to £15 million following the release of the steamy best-selling Fifty Shades books two years ago.
But the movie is expected to spark a bigger boom because so many couples will see it together.
Lovehoney is the official supplier of all Fifty Shades sex toy merchandise - approved by the books' author E L James.
They are releasing a new range of toys to tie in with the movie, which comes out on Valentine's Day 2015.
Lovehoney co-owner Richard Longhurst said: "Fifty Shades is the biggest sex brand in the world and the movie will introduce so many new couples to the sexual themes in the books.
"We are expecting a surge in sales - to put it bluntly, a bondage bonanza.
"Everyone can see from the trailer that the movie is going to be very, very sexy. Couples will see the action on screen and want to re-enact it in the bedroom."