 NEW YORK -- Arsenal lost by a single goal to the New York Red Bulls on Saturday, the winner scored by Bradley Wright-Phillips on 32 minutes.
Here are five conclusions drawn from the friendly meeting between Thierry Henry's former and current clubs.
Henry should still be playing in the Premier League. The Frenchman, followed closely by fellow pilgrim Tim Cahill, was the most influential player trotting around the New Jersey turf on Saturday. He may not have the Bolt-like legs of seasons past, but his strength and ability to rupture a defence would prove an asset to most teams in the English league, including his former paymasters. Let's hope the Red Bulls follow New York City FC's example and sign a few more veterans of the European game as Henry deserves more than just willing runners on the end of his vision.
"I believe that we will win" is the third worst chant in global football, beaten only by the Socceroo's preposterous "Aussie Aussie Aussie, Oi Oi Oi" and that tiresome slow-tempo number they bleat out at White Hart Lane. It's not as if the US is short of musical creativity. Just take a Dylan song, re-arrange the words, shoehorn a bizarre reference to Freddy Adu and sing repeatedly for the next 40 years.
Arsenal need a genuine striker. Fortunately, Arsene Wenger has followed up last year's procurement of Mesut Özil with the purchase of the even more dynamic Alexis Sanchez. Without either on Saturday, the team looked defanged. It was like watching the girls from Jersey Shore – easy on the eye but not much up top. Should the World Cup winner and Sanchez creatively meld, the North London club will likely have a say in the title race this season.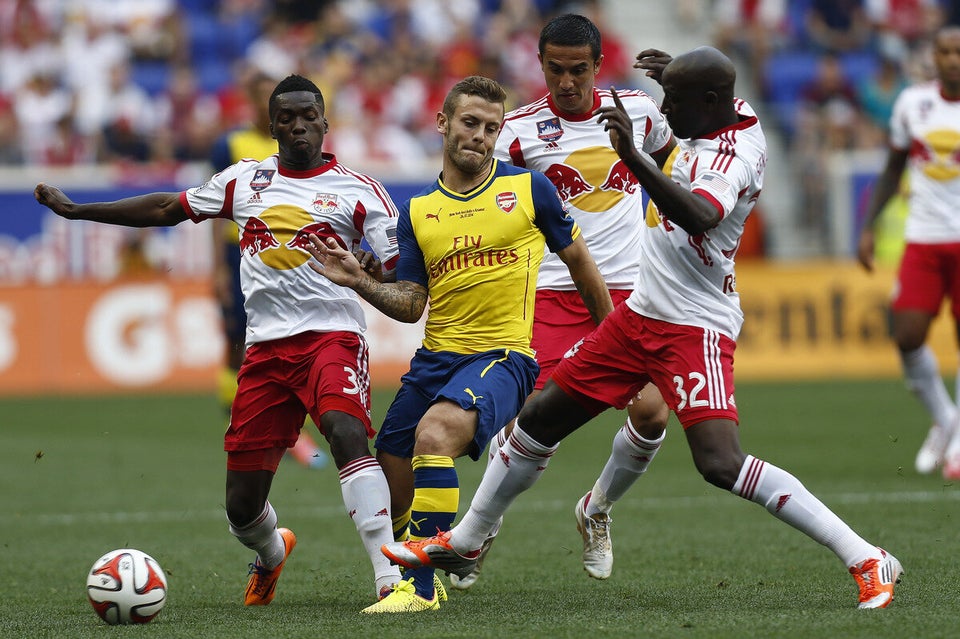 Arsenal v New York Red Bulls
The impressive Red Bull Arena appears to have been built in the middle of a warzone. A place called Harrison, New Jersey, was never likely to be Monaco, but the immediate area - disused brick warehouses and outbuildings of a long-dead industry - make the stadium's surrounds looks like post-war Stalingrad, albeit heavily branded with an energy drink. Hopefully the RBA will help gentrify the area... in a couple of thousand years.
The Arsenal team has incredible support in the US. The stadium, a large 25,000-seater, was bedecked by Gunners' shirts on every part of the ground. The Commercial director, Tom Fox, told HuffPost this week that the Gunners are the second best supported team in North America, based on figures from NBC, the broadcaster of the Premier League in the US. The vast majority of the Arsenal fans appeared to be American, complimented by a healthy invasion of Brits. The market for British soccer is huge in the US, so expect Arsenal to regularly travel across the Atlantic in the coming years.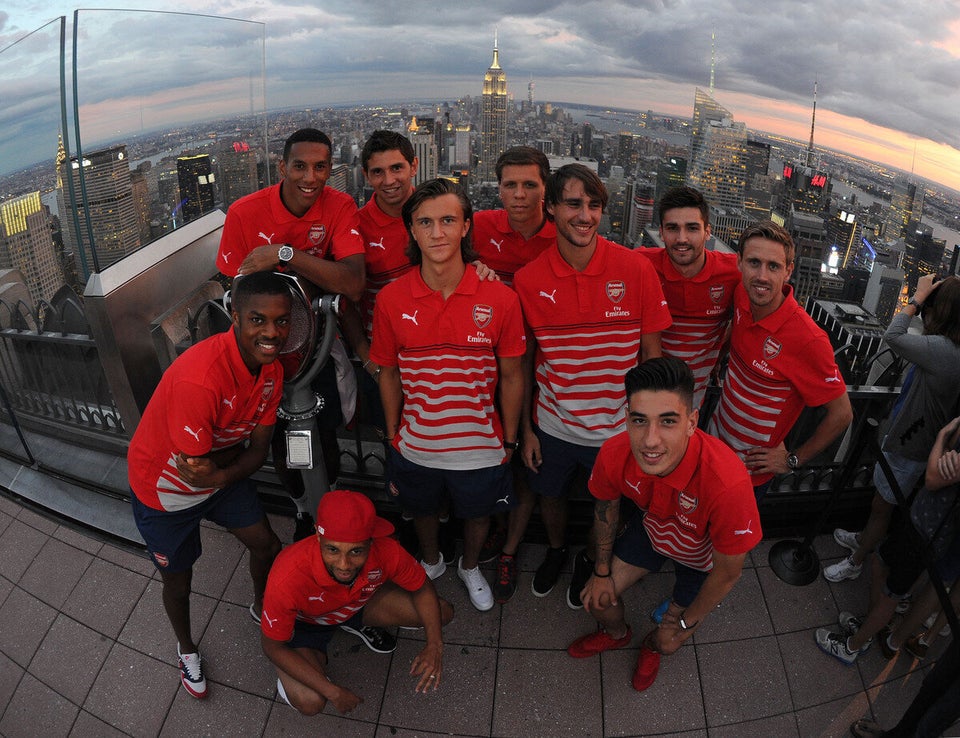 Arsenal Players Visit New York City Arena