Strewth! We never thought we'd see the day when Kylie Minogue would don Charlene's greasy dungarees again in 'Neighbours' but that could actually be happening.
Kylie has dropped her biggest hint yet that she could be popping up in the Aussie soap that made her famous almost 3 decades ago for the show's 30th anniversary.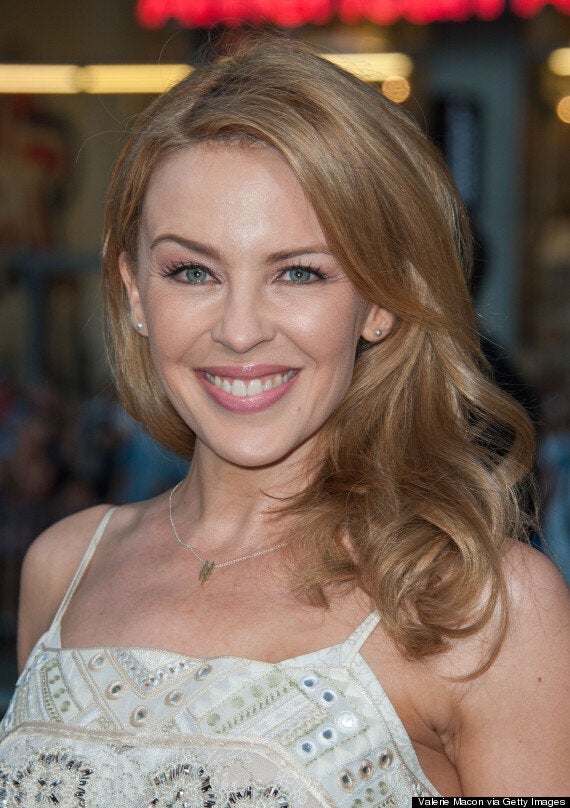 The singer - who played tomboy mechanic Charlene Robinson on the show - posted a cryptic tweet that hinted she may be about to put in an appearance in Ramsay Street...
The tweet comes after the soap's cast called for her and her former on-screen husband, Scott, played by Jason Donovan, to make an appearance to celebrate 'Neighbours' turning 30 next year.
More than 20 million British TV viewers tuned in to watch Charlene and Scott walk down the aisle shortly before they both left the soap in 1988 to pursue music careers.
Their on-screen son Daniel, played by Tim Phillips, recently joined the cast, which Kylie said might be enough to get her to return to the soap.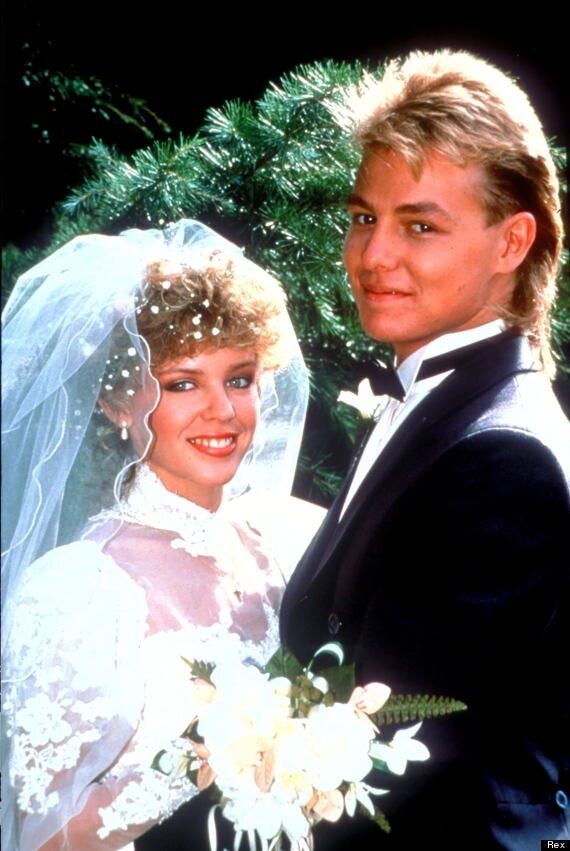 Kylie - as Charlene Robinson with her on-screen husband Scott (Jason Donovan) - in 'Neighbours'
"Maybe I'll have to get back into it now and keep an eye on my son," she said.
And back in 2010 Kylie also revealed she had thought about what it would be like to put in a cameo appearance, saying it could be 'hilarious'.
"The other day I thought how much fun it would be to do it after years of saying never," she said.
"I've decided how it would work. Charlene would screech up the drive in her souped-up Mini which she's been working on all the time.
"I don't watch the show anymore but it could be fun to do that. It could be hilarious."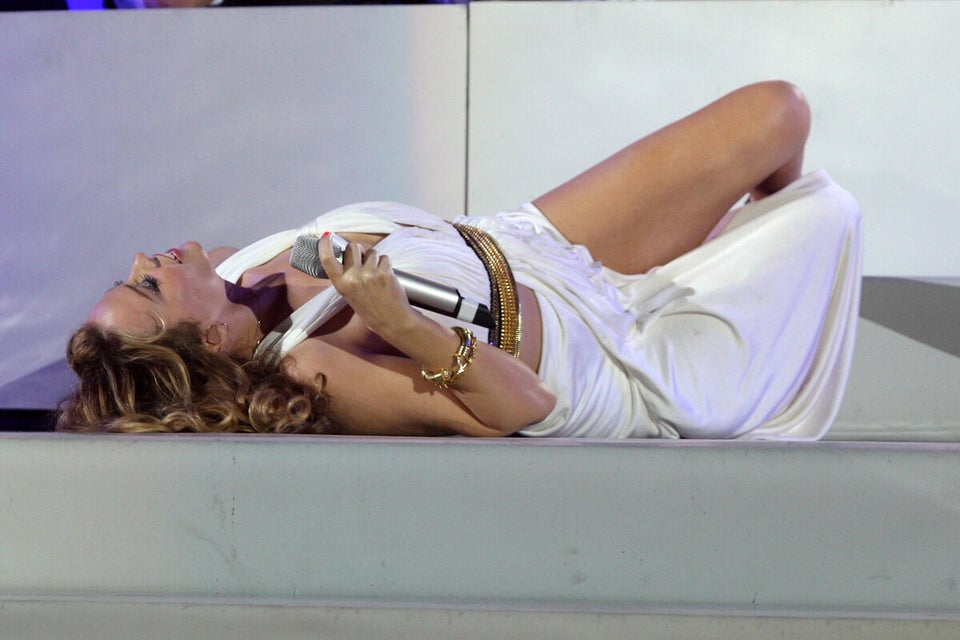 Kylie Minogue's 100 Sexiest Pics