Tulisa's had the trial by media, the mistrial by judge and been deprived of her chance to write a prison memoir and secure Archer-esque coffers. So, instead, we had this - the inside track on Tulisa's last year, since she was charged with drug-dealing, courtesy of a sting orchestrated by the Sunday Sun's legendary 'fake sheikh' Mazher Mahmood.
Here's what we learned from 'Tulisa: The Price of Fame'...
That, whatever you might think of her, Tulisa has guts - to take on the Sunday Sun in general, Mazher Mahmood in particular, and feel so aggrieved by their treatment of her that she turned the cameras on them. Which, bearing in mind she could never be assured of the outcome of the trial, took a big old dose of self-assuredness.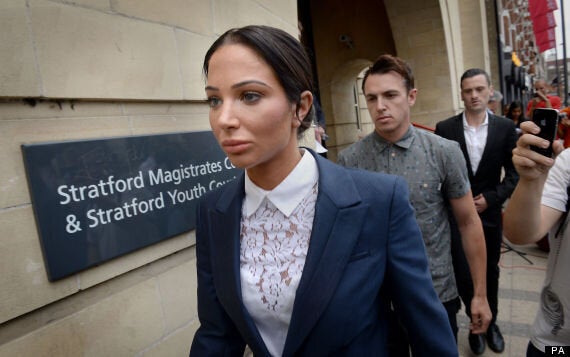 Tulisa was never in any doubt that she was innocent of wrongdoing
That she is as fallible in her sense of image as she is robust in her character - as given away by the constant changes of hair, facial features, looks. That, and the fact that the embodiment of her success was, to her, a big bland mansion that could have belonged to anyone from Five Star to Alex Ferguson.
That she was stitched up like a kipper with promises of Hollywood stardom and a £3million film role opposite Leonardo DiCaprio, for goodness sake, and was naive/arrogant enough to think it might just happen - although, to be fair to her, the lengths Mr Mahmood and his coterie went to were almost comically extreme. With all those first-class flights to Vegas, it might have been cheaper to actually cast her, film it and distribute it worldwide after all that.
How pathetically keen was she to get that big screen role? She was caught on camera, willing to prostrate herself to the 'film producer' as a big bad girl of the estates - 'Tu-Co' if you will - if it meant getting the role. Desperation or self-knowledge? Both were on display throughout this film.
Oh horrors, I was just beginning to like her, and then she went down that conversational cul-de-sac favoured by Geri Halliwell and Sarah Ferguson before her - referring to herself in the third person. Make it stop.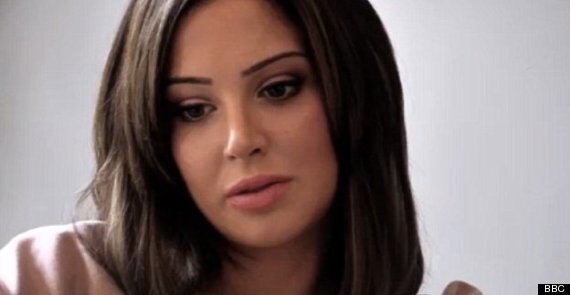 Tulisa was composed, but palpably eviscerated by what happened to her
The most most moving part was actually Tulisa's remembering the hurt caused by her sex tape entering the public sphere - "he knew the hurt he'd cause, I don't think he liked me very much."
The second surprisingly moving bit came was when she was so keen to leave her big cream mansion that she didn't even want to collect her belongings - and yet her Radio 1 teen award made the cut, and was sitting forlornly on the windowsill in her new pad.
The way Tulisa explained, dry-eyed, that she'd considered ending it all "just so I don't have to feel like this ever again" was all the more disturbing for the calm way she announced it.
In contrast, her Nemesis Mazher Mahmood remains unrepentant, with this film providing another chance to watch him in action with a bemused, wriggling Emily Maitlis. She asked him, "Do you ever feel uncomfortable?" "Could I persuade you to sell drugs, Emily? I'm proud of what I do," he replied, not missing a beat.
Madonna rolling around on her mother's grave for the film 'In Bed With Madonna' has heralded a whole generation of tomb-attending copycats, the time Tulisa thinking it's completely acceptable to sit and talk to a camera crew within inches of the grave of her great mentor, Uncle B.
Surely, most bonkers of all, that in the middle of her overwhelming year, Tulisa calmly went to audition for a part in a HBO sitcom, hair suitably ringleted. As an American. With an accent that sounded bizarrely convincing. Could this be the beginning of a brand new chapter? We'll never know, because Tulisa got caught up instead writing down car registrations of all those people following her around.
An overview, then… ultimately, Tulisa revealed herself to be as naive, fame-hungry, money-hungry as any contestant on the reality contest she used to preside over - but at least she's not a villain, and might even have a soft side to show to the waiting masses, with that tantalising final statement, tears rolling down cheeks, "I don't care if I'm not urban."
Which might all bring her some comfort as she wanders around her big, cream, empty mansion - assuming she's back in it - and wonders what on earth she does next.
'Tulisa: The Price of Fame' is available on BBCiPlayer.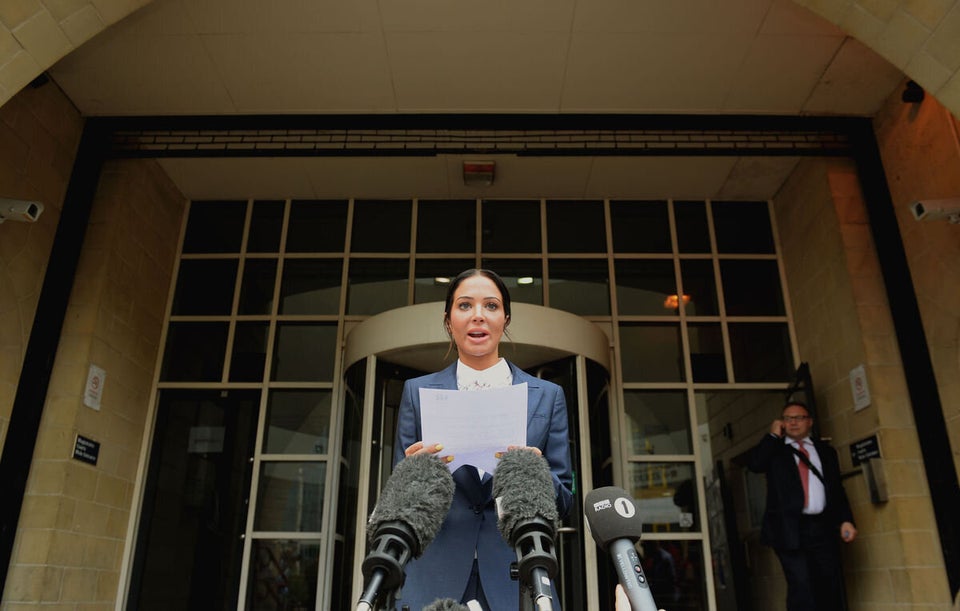 Tulisa At Stratford Magistrates' Court